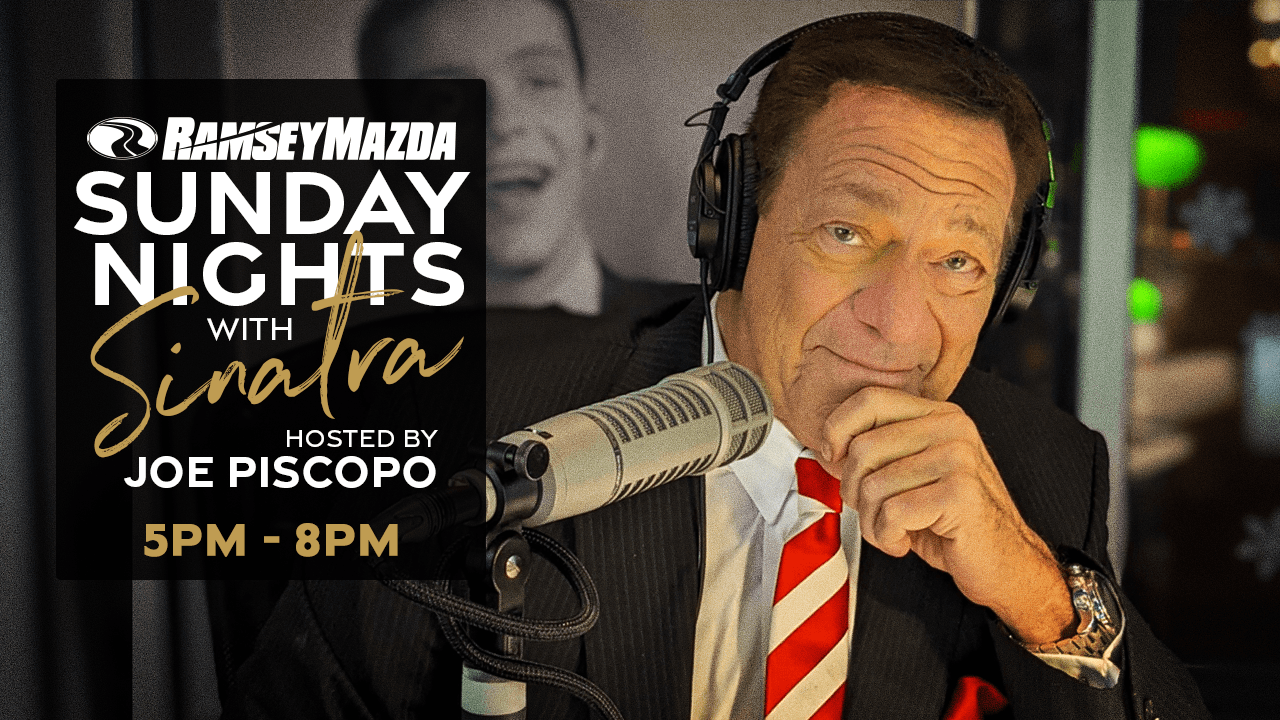 This week on Ramsey Mazda's Sunday with Sinatra, Joe is featuring the compilation album, 'Classic Sinatra' His great performances 1953-1960.
Produced by Frank Sinatra archivist, Mr. Charles Pignone, this LP meticulously highlights the absolute Best of The Chairman of the Board.
Joe will throw in a few of your requests and some other interesting and always fun esoteric 'cuts' of Mr. Sinatra's stellar career.
Don't miss this week's Ramsey Mazda's Sunday with Sinatra with your your host Joe Piscopo – Exclusively on 77MusicRadio WABC or WABCRADIO.com
Live from New York.
Listen this Sunday night at 6PM on 770 AM, WABCRadio.com or on the 77 WABC Radio App!