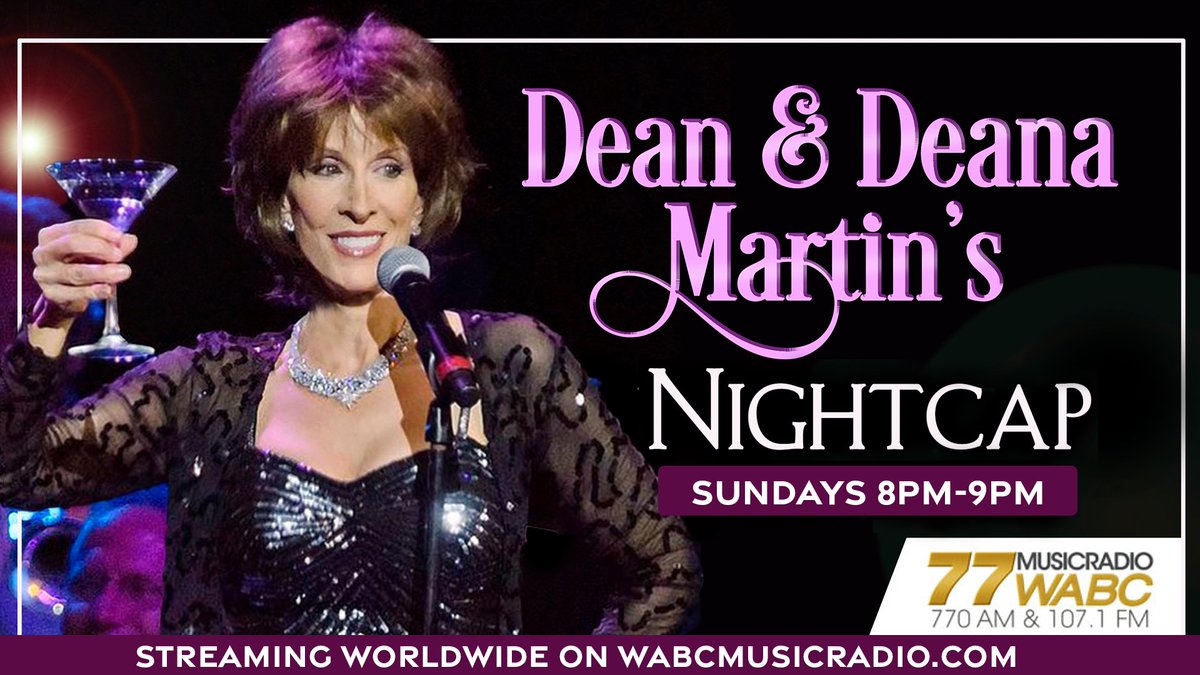 Hi Pallies, Deana Martin here!
Join us for another fabulous evening of great music and fun on 'Dean & Dean Martin's Nightcap'! We have a lot of great surprises for you and we're going to have a FABULOUS time.
Our memory segment is about very sweet dating advice from Deana's dad and her first boyfriend Tony Thomas.
In Dino's Den, it's 1965 and her dad is doing a skit with Bob Newhart on The Dean Martin Show. It is hysterical. You're going to love it. It's a classic sketch.
For my Deana Martin Signature Cocktail I'm going to teach you how to make my favorite Gibson Martini.
Oh and we're going to have a Ring-A-Ding time!!!
Join me for the best music from the greatest American songbook and more!
'Dean & Deana Martin's NIGHTCAP', every Sunday 8PM EST/7PM CT/5PM PCT. Listen to the show on wabcmusicradio.com, 770 AM, or on the 77 WABC app!
Cheers, Pallies!