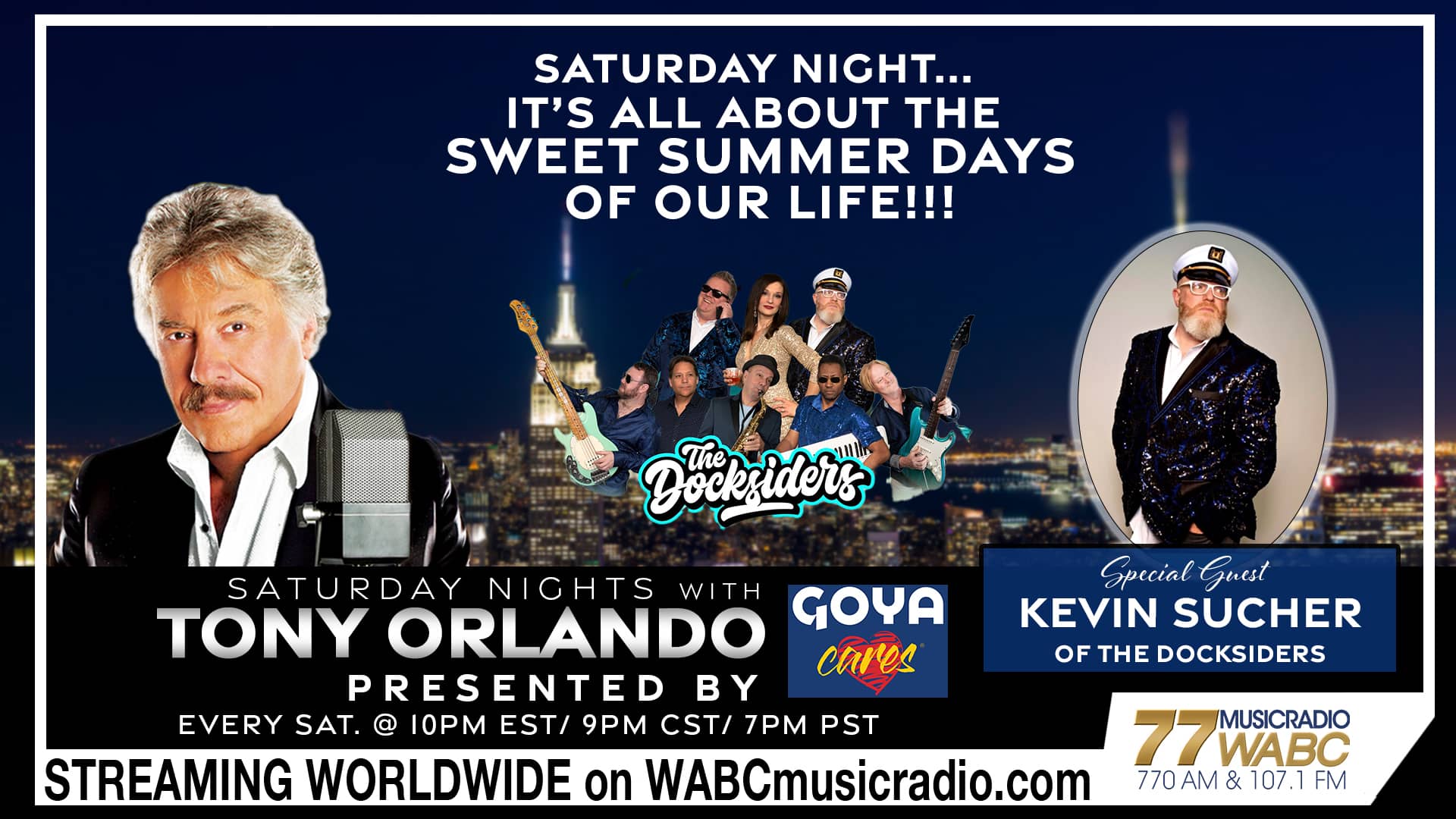 Hi everyone!
Summer in New York City can feel like a summer in the Evergreens if you're strolling through Central Park, or be the envy of a Floridian as you lay on the beaches of The Borough Islands of New York City…and still have Broadway to go to after you've tanned!
So, this Saturday night get on my time machine , as I go back to the sweet Summer days of my life! Growing up in the Big Apple, my childhood Summers were unforgettable at 221 West 21st Street, between 7th and 8th Avenues in Manhattan. Whether it was laying on a beach towel in Coney Island, fishing off Coney Island Pier with my father catching big blue fish at night, or on the docks of Sheepshead BAY having a delicious Dockside dinner.
And how about this… after a neighborhood stick ball game, hitting a 2 sewers home run, then opening up the pump and cooling off on a hot, hot Summer's day! Or hearing the song "One Summer Night" by the Doo-wop group called THE DANLEERS, their song playing from a speaker on a truck that was a truck traveling amusement park and had a ride on it called the "Half Moon Ride." Yes ,those are the sweet Summer days of my life In this great city of New York!
So now get this…Saturday night, ALL of the songs on the show are Summer filled and Summer ready! And if you guys are listening on your rowboat, your speed boat, or your super yacht at Dockside, all round the islands of New York… and for that matter every Dock around the world! Because our show streams around the world! On this show Saturday night, you will hear music of America's greatest Yacht Rock Band, THE DOCKSIDERS, who are opening their residency at the Rio Hotel Resort & Casino in Las Vegas, Nevada. Oh, and by the way those of you at Atlantic City's Hard Rock Hotel, you know all too well the band I'm talking about!!!! THE DOCKSIDERS!
They brought the entire Atlantic City Boardwalk to a standing ovation…With encores! Friends, when you hear them play tonight, I promise THE DOCKSIDERS will blow your freakin' minds just as they did when I saw with them in their hometown of Milwauke, Wisconsin . This incredible group is led by it's founder and one of three lead singers, KEVIN SUCHER, who you'll hear my conversation with him as he defines Yacht Rock shares their story. And on what will be coming this September 8th, 2022 the opening night of their Las Vegas residency at the Rio Hotel's newest show room, "The Duomo." And we have the honor to showcase them here on my show this Saturday night and send them off on the journey of their dreams! So, all of my friends here in New York City and around the world yes…we debut THE DOCKSIDERS here on Music Radio 77 WABC: The most powerful, most iconic, most historical radio station in the Nation!
The hot fun in the Summertime begins at:
10 pm- Midnight EDT
9pm-11pm CDT
7pm-9pm PST
And streaming around the world!
To stream just go to WABCmuscradio.com!