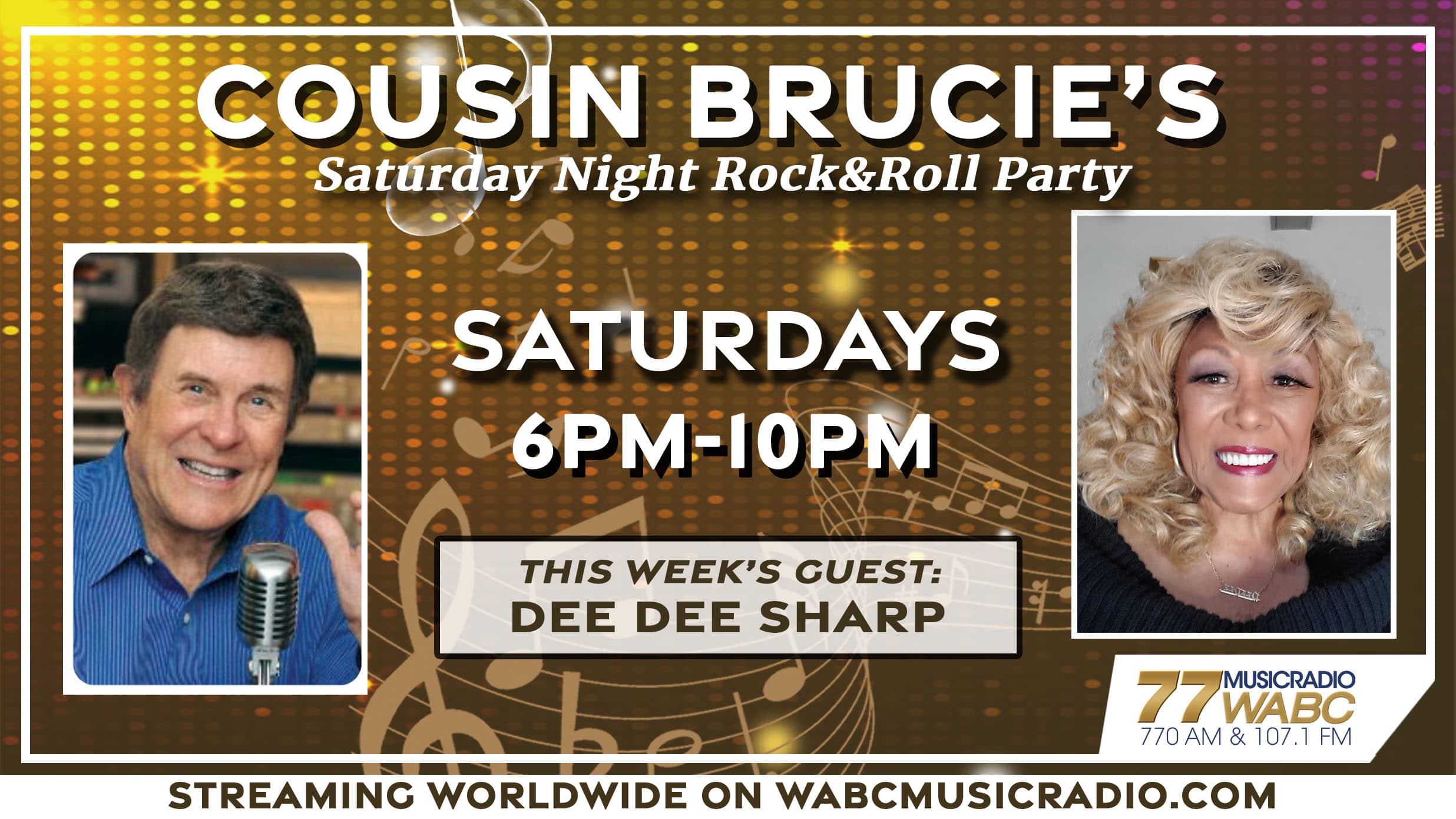 Hello Cousins!
This week's special guest on Cousin Brucie's Saturday Night Rock & Roll Party will be recording star Dee Dee Sharp.
Recording Star Dee Dee Sharp played an amazing piano by the time she was ten and was directing her grandfather's Church Choir in her hometown, Philadelphia, PA.
Her talent has shown through from a young age. She began her singing career in 1958 at 13 years old. Her mother was in a serious car accident and had to assist in supporting her family. She checked out the help-wanted ads and noticed "Background Singers Wanted." She ended up singing for Lloyd Price, Chubby Checker, Bobby Rydell, Frankie Avalon, and Jackie Wilson.
In 1962, Dee Dee signed a recording contract with Cameo Parkway records and produced hits including "Slow Twisting," "Mashed Potato Time," and "Do The Bird."
Dee Dee appeared on American Bandstand and was featured on Dick Clark's Caravan of Stars.
Tune in on Saturday from 6 pm-10 pm! Don't turn the radio off after my show is over because the "Saturday Nights with Tony Orlando" show comes on right after from 10 pm-midnight. It is going to be an amazing night!
Listen on the 77WABC app or on www.wabcmusicradio.com!