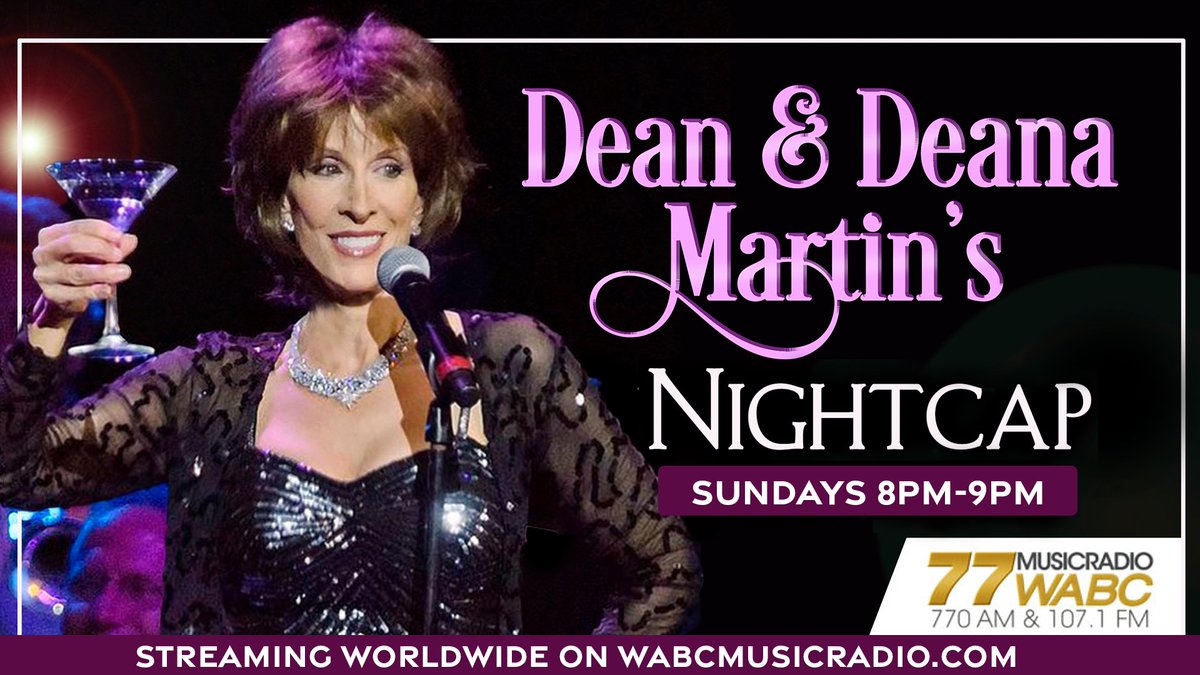 Hi Pallies, Deana Martin here!
Join us for another fabulous evening of great music and fun on 'Dean & Dean Martin's Nightcap'! We have a lot of great surprises for you and we're going to have a FABULOUS time.
Our memory segment is about some of the funny things that happened at the Dean Martin household when we were kids.
In Dino's Den, from 1962 it is Deana's dad and uncle Sammy Davis Jr. in the studio recording a spectacular duet and you get to be there with them.
In mail time, we are going to hear from Deb Tucker Frank from Phillipsburg, New Jersey.
This week's toast is from Jackie Williams from Atlanta, Georgia.
For the Deana Martin Signature Cocktail, Deana is going to teach you how to make my favorite Vesper Martini.
Join me for the best music from the greatest American songbook and more!
'Dean & Deana Martin's NIGHTCAP', every Sunday 8PM EST/7PM CT/5PM PCT. Listen to the show on wabcmusicradio.com, 770 AM, or on the 77 WABC app!
Cheers, Pallies!