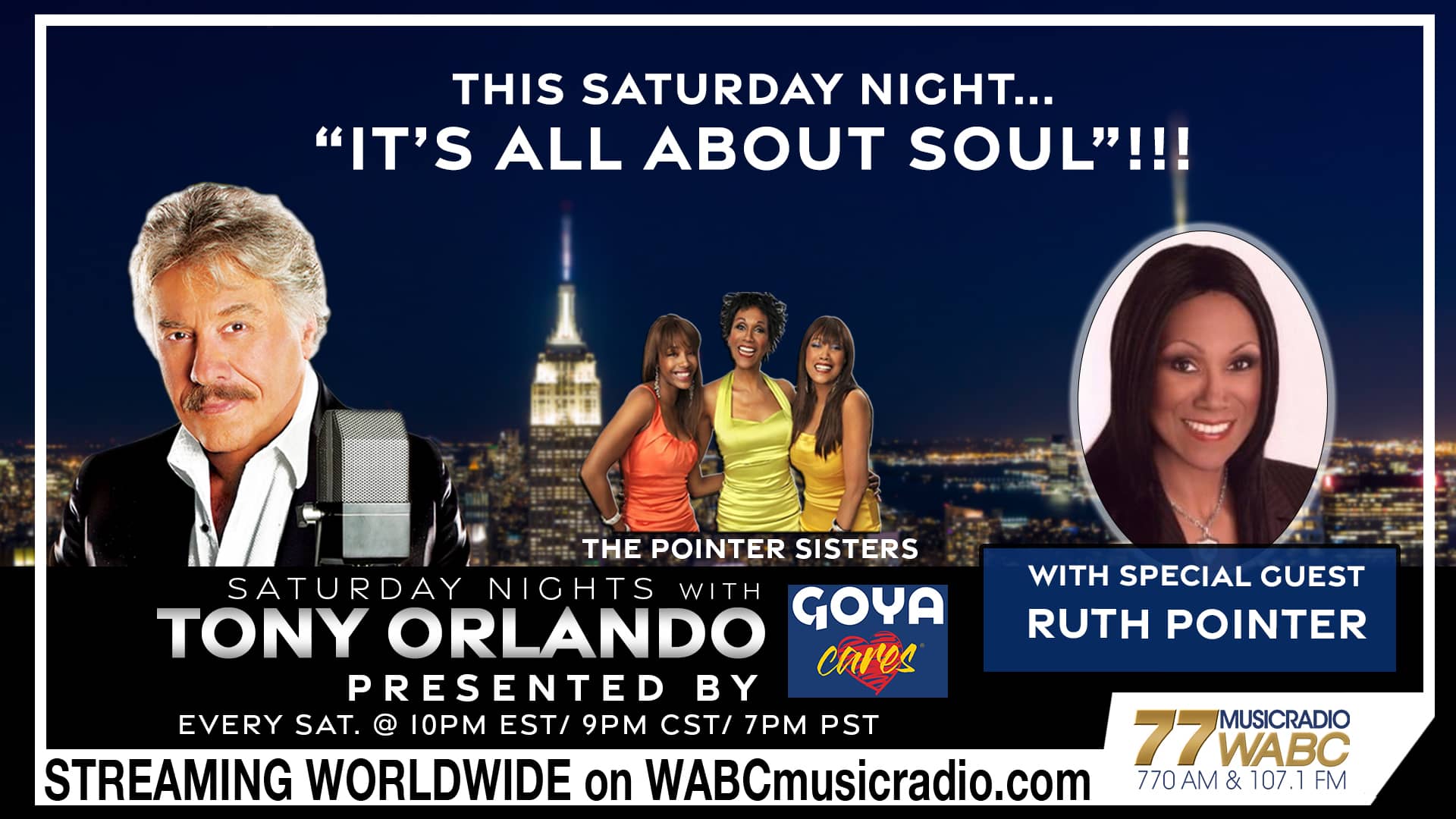 Hello Everyone!
One night I was listening to BILLY JOEL(who I hope comes on my show someday!). He is truly a gifted and truly a soulful man, soulful songwriter, soulful piano man, and singer who sings with all of his heart and soul! In fact, his song "It's All About Soul" is what inspired this Saturday nights show.
We themed and named it "It's All About Soul" after Billy's song! So, I decided right then and there to call my friend, RUTH POINTER, of the incredible POINTER SISTERS! Who in my opinion could have been called "The Soul Sisters"! Yes, I am honored to say that my guest this Saturday night is RUTH POINTER!
We will play all of their hits, million sellers like "I'm So Excited", and "He's So Shy", Oh yes…remember "Slow Hand", and the big hit song BRUCE SPRINGSTEEN wrote, "Fire"…And all the MEGA selling hits of THE POINTER SISTERS! We then surround their hits with some of the greatest soul singers ever to make records, soulful singing giants such as: LUTHER VANDROSS, ETTA JAMES, RAY CHARLES, SAM COOKE, DONNY HATHAWAY, to ARETHA FRANKLIN. Oh yeah, BILLY JOEL is right.
"It's All About Soul", and we plan to have one of the most soulful nights EVER on radio!!!
So, join RUTH POINTER and myself for one soulful Saturday night! Right here on the most soulful, most powerful,
Most iconic, and without a doubt the most historical radio station in the Nation…
Music Radio 77 WABC!
Saturday Nights with
Me, Tony Orlando!
10pm-Midnight EDT
9pm-11pm CDT
7pm-9pm PDT
And we stream around the world!
To stream, just go to WABCmusicradio.com!