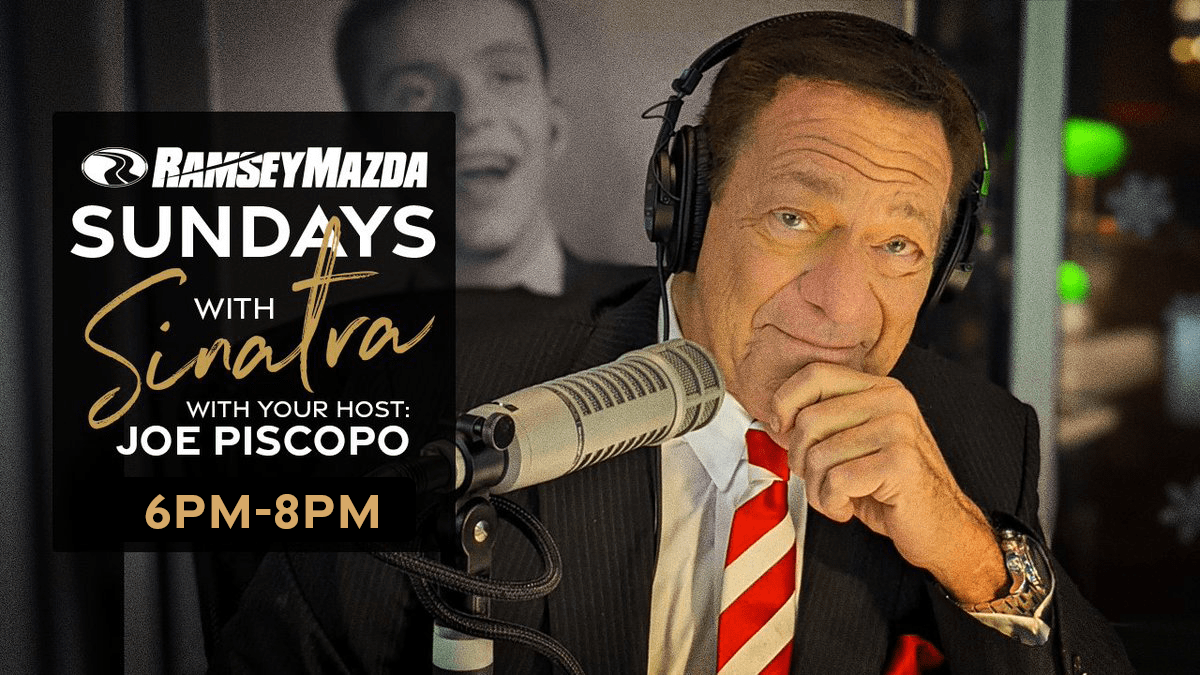 Hello Everyone!
This week on Sundays with Sinatra, we present, RING-A-DING-DING REQUESTS!
Joe Piscopo will be featuring Frank Sinatra's classic, very first Reprise album, 'ring-a-ding-ding!'
Also, we will be playing the requests that you were kind enough to send in via phone and email – (thank you for that!) There are some wonderful choices celebrating Mr. Sinatra!
Joe will be broadcasting live this week with another swinging summer Sunday of Ramsey Mazda's Sundays with Sinatra!
Ring-A-Ding-Ding – get ready to Swing!
Exclusively on MusicRadio77Wabc and WabcRadio.com