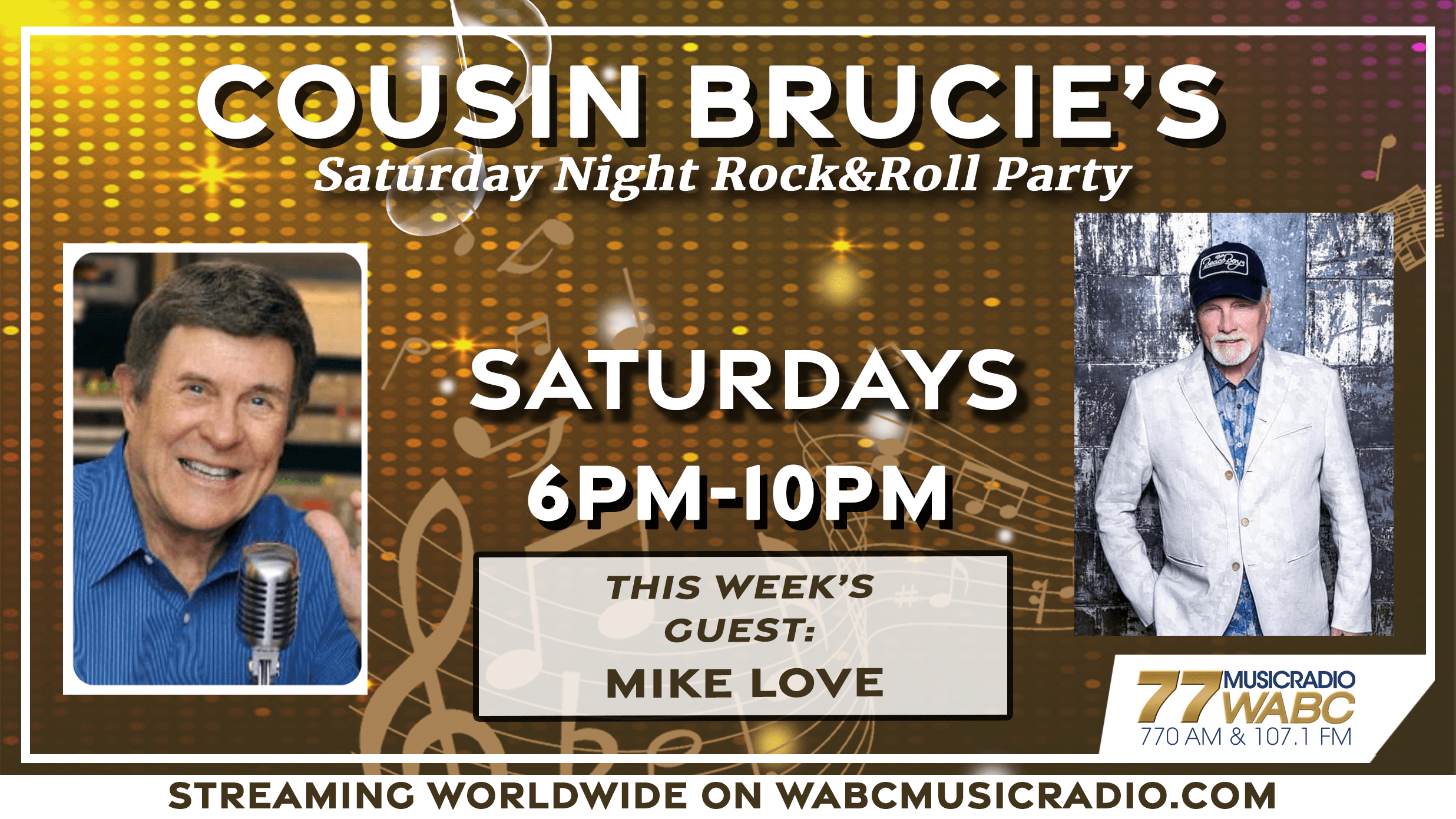 Hello Cousins!
Michael Edward Love – Mike Love – musician, singer songwriter co-founded The Beach Boys with his cousins Brian, Dennis and Carl Wilson and their friend Al Jardine.
Mike Love will visit The Cuz this Saturday 7/30. Besides his top musical talent, Mike is very active with several International charities including, Juvenile Diabetes The American Red Cross, music education and the environment.
Mike was one of band's original vocalists and served as "frontman" for the group's Live performances. During the '60's he was one of Brian Wilson's principal writing partners, co-writing hits like:"Fun Fun Fun", "I get Around", "Help Me Rhonda",
"California Girls" and "Good Vibrations".
He was Inducted into the Rock and Roll Hall of Fame as a member of The Beach Boys in 1988.
Mike is on the road again performing with Bruce Johnston – "The Sixty Years of Summer" Tour. The Beach Boy sound continues.
We have a lot to talk about. Join us as we welcome Mike Love to MusicRadio WABC.
Tune in on Saturday from 6 pm-10 pm! Don't turn the radio off after my show is over because the "Saturday Nights with Tony Orlando" show comes on right after from 10 pm-midnight. It is going to be an amazing night!
Listen on the 77WABC app or on www.wabcmusicradio.com!