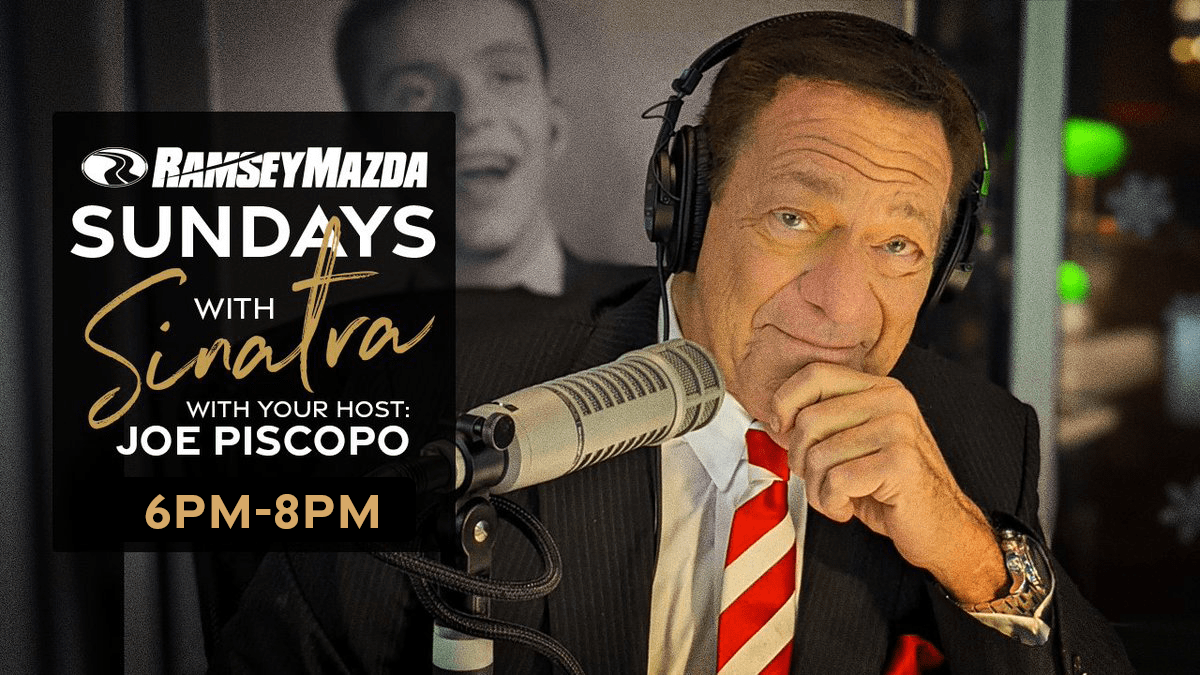 This week on #RamseyMazdas #SundaysWithSinatra – your host, Joe Piscopo will revisit the 'Brilliance of Basie!'
William 'Count' Basie, from Red Bank, NJ, was revered and respected by Francis Albert Sinatra, from Hoboken, NJ.
The synergy of these two #JerseyGiants is legendary in music circles around the world.
And when they played Vegas? Forgetaboutit!
We will feature the classic 'Sinatra at the Sands' LP, with special 'cuts' from the Basie Band, who actually 'opened' those Sands shows, in epic fashion.
So let's swing this #SummerSunday away with one of the most renowned musical collaborations in history, Frank Sinatra and Count Basie.
Exclusively on #77MusicRadioWabc and streaming worldwide on WABCRADIO.com
6-8 pm. Sunday.
Live from New York.