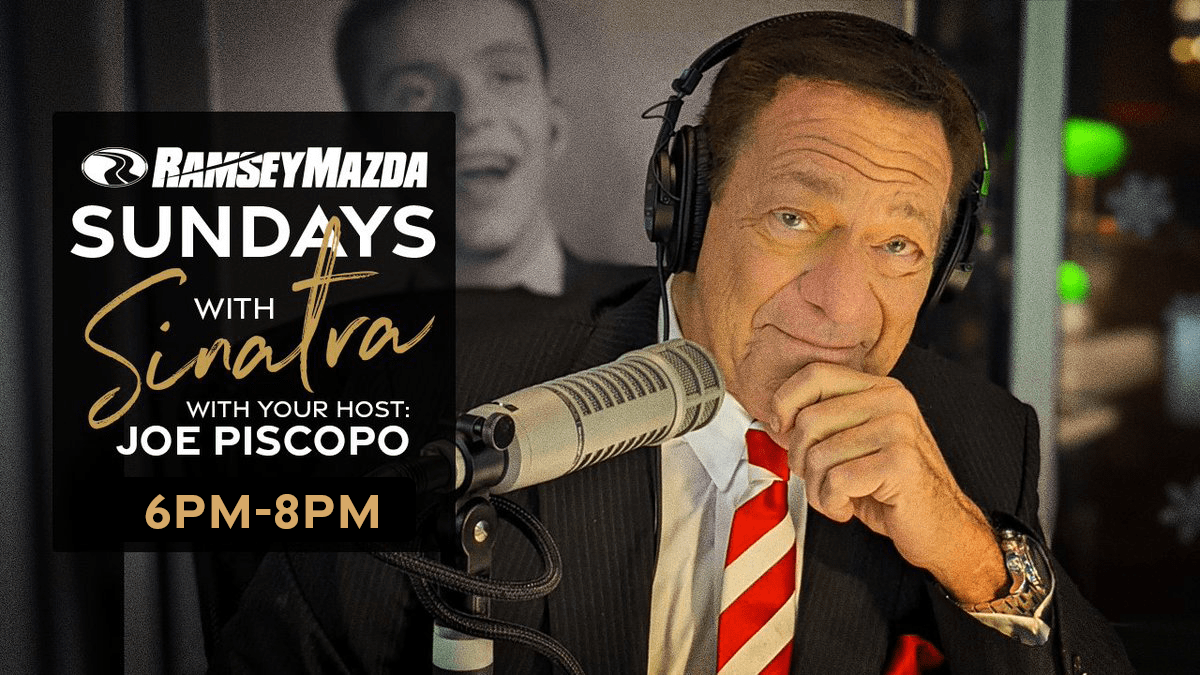 This week on Ramsey Mazda's Sundays with Sinatra, your host, Joe Piscopo, will present Frank Sinatra in concert from Japan!
Joe has been waiting to present this, one of his all-time, favorite live performances, Frank Sinatra from Budokan Hall in Tokyo in 1974!
Joe has said that this particular live show, was a key reference point for his spot on impression of his hero, Francis Albert Sinatra.
This concert was a lead up to the classic, "Main Event" from Madison Square Garden in '74.
Also in the lineup this week, is Mr. Sinatra's legendary return to Chiyoda, Tokyo, again at Budokan in 1985. It is the chairman at his absolute, international best.
Admired and revered the world over, Frank Sinatra is featured this Sunday night with his most dedicated fans in beautiful Japan.
'Ol blue eyes. From Japan. With Joe Piscopo.
Exclusively on Music Radio 77 WABC.
#SUNDAYSWITHSINATRA
Live from New York.