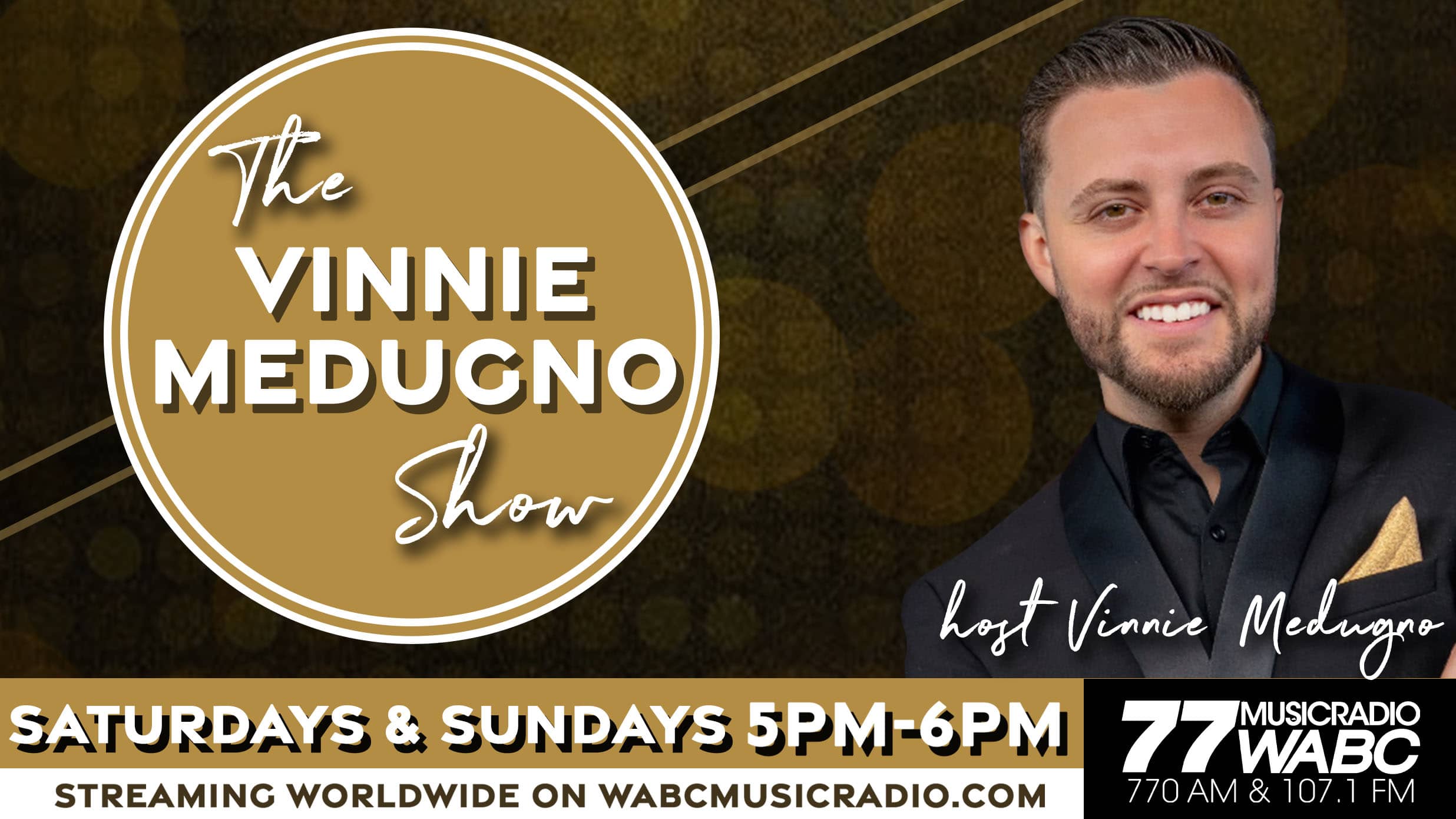 Hey Everyone!
You won't want to miss this weekend's edition of "The Vinnie Medugno Show" with your host Vinnie Medugno!
Sat: 1964 in the spotlight, plus we open the vinyl vault with one of Vinnie's favorite female vocalists from "across the pond!" Also we open the vin-box for a v-mail request in honor of Elvis week!
Sun: we wrap Elvis week with some more great tunes, including one by Vinnie in the Vinnie's Version segment, honoring the king of rock n' roll, and in the deeper cut of the vinyl vault as well. Plus Joe Piscopo joins Vinnie to share the backstory of a popular duet that Elvis and Sinatra did!
Join Vinnie LIVE every Saturday and Sunday from 5pm-6pm as part of an amazing evening lineup of talent and tunes here on Music Radio 77 WABC! Listen on wabcmusicradio.com or on the 77 WABC app!