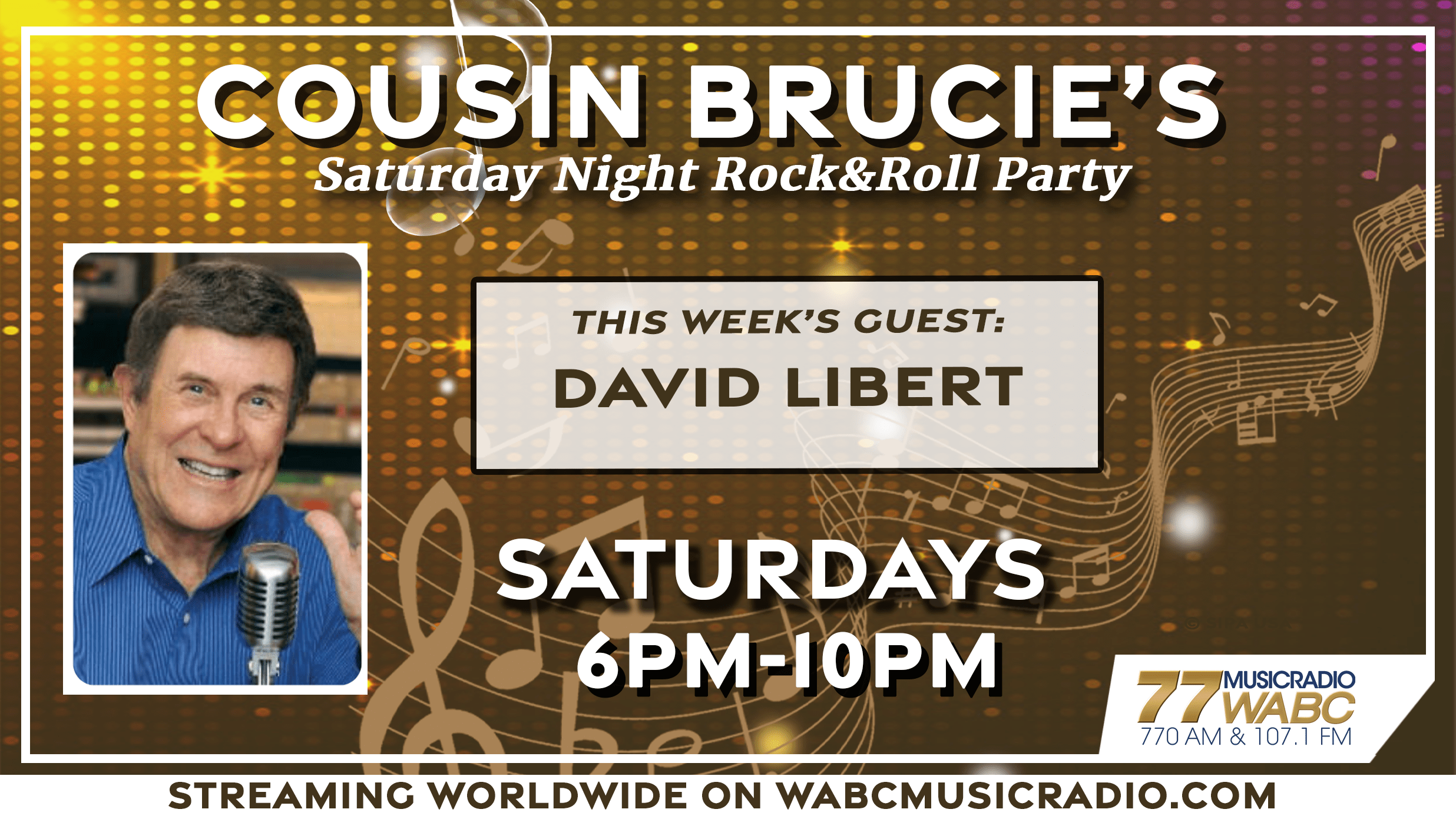 8-31-COUSIN-BRUCIE-ARTICLE
Our Visitor this week is one of the founding members of The Happenings – David Libert. David grew up in Paterson, New Jersey and joined his schoolmates in 1961 to form "The Four Graduates (they all just graduated high school). The band eventually became The Happenings. They originally we're a "cover" band that played classic songs, giving each song a unique style. The Happenings used rich harmonies and uptempo arrangements on proven hits. The concept worked for the band and they had several major hits: "See
You In September' (originally by The Tempos), "I Got Rhythm" (A George/Ira Gershwin classic) on the music charts for 14 weeks and peaked at number 3 (1967).
They followed these hits with : "Go Away Little Girl" (original hits for Donny Osmond and Steve Lawrence), and a very usual cover from the 1920's – "My Mammy" (originally released by Al Jolson). The hits continued to happen for The Happenings.
Our guest David Libert left the group in 1970 and moved to LA where he became a talent agent and road manager. He managed major talent and wisely David journaled his adventure and has recently finished writing his very full Autobiography, "Rock and Roll Warrior" to be published in September 2022. We happily welcome David Libert to WABC this Saturday 9/3/22 .
The best music from the 50s, 60s and 70s. I will take requests and dedications live on-air! The call-in number is 800-848-9222. Special segments – One Hit Wonder, All Request Radio and the popular "Love Hour 1/2 Hour segment." Four Hours of Fun Radio and Great Memories.
It'll be one to remember!
Listen on Saturday from 6pm-10pm! Don't turn the radio off after my show is over because the "Saturday Nights with Tony Orlando" show comes on right after from 10pm-midnight. It is going to be an amazing night!