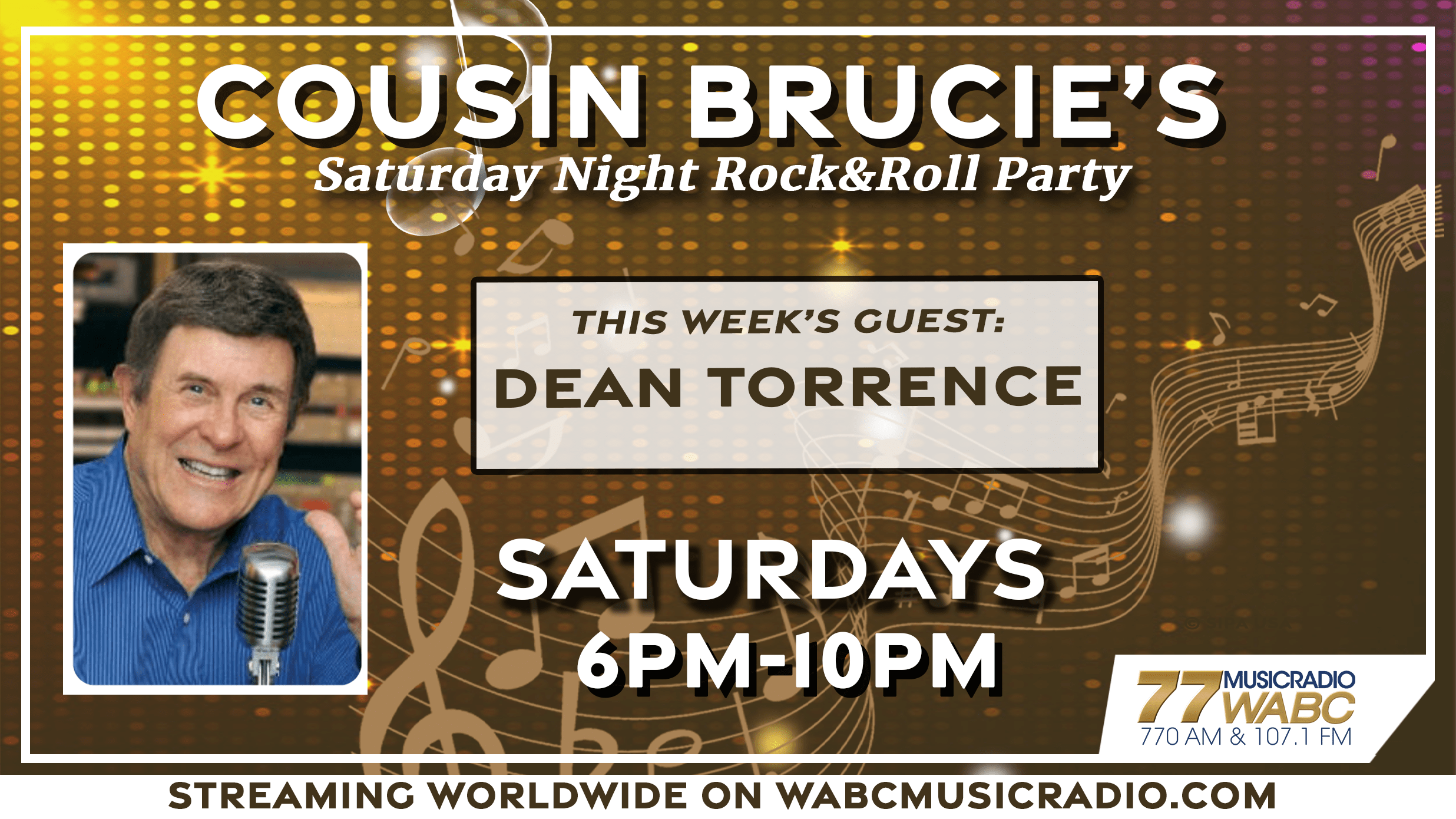 Hello Cousins!
Didn't the music of The Beach Boys and Jan and Dean make you feel good? It gave you a feeling of freedom and the desire to hit the surf & sand. Their success was a rare mixture of music and culture. Jan and Dean met in high school and developed a life-long friendship as well as pioneering the "California Surf Sound. Our Special Visitor this week will be Dean Torrence (Jan and Dean). The duo met Brian Wilson and that's when their surf boards really rode the waves.
Got a moment- check this (partial) chart list of Hits: Surf City", (number One), "Drag City", "Dead Man's Curve", "The Little Old Lady From Pasadena". They scored 16 Top Forty Hits with an amazing total of 26 chart entries between 1958 – 1966. Cousins, Surfs-Up…… this Saturday 9/10 – when Dean Torrence visits the Cuz on WABC MusicRadio. Bring your own towel!
The best music from the 50s, 60s and 70s. I will take requests and dedications live on-air! The call-in number is 800-848-9222. Special segments – One Hit Wonder, All Request Radio and the popular "Love Hour 1/2 Hour segment." Four Hours of Fun Radio and Great Memories.
It'll be one to remember!
Listen on Saturday from 6pm-10pm! Don't turn the radio off after my show is over because the "Saturday Nights with Tony Orlando" show comes on right after from 10pm-midnight. It is going to be an amazing night!
– CB