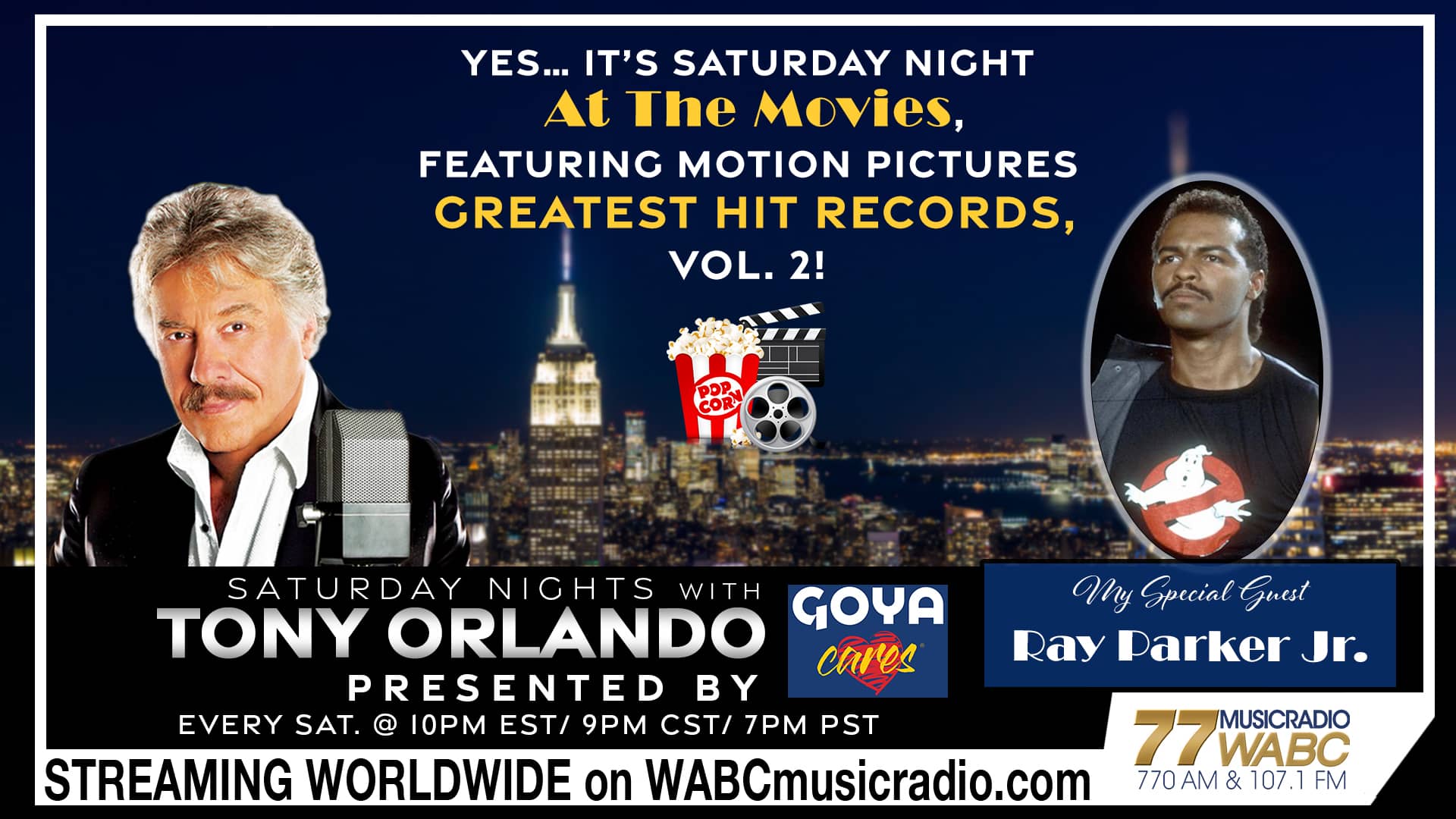 9-15-TONY-WHITE-ARTICLE
Hi everybody!
About a year ago, we did great Academy Award music used in films. It was so well received I thought enough time has gone by for me to compile a set list of great recordings that were in the film, or hit records made by artists that were songs from films! So, get you popcorn ready, get comfortable on your favorite couch or chair ,and behold some of the greatest songs and records, all born in iconic American movies! From some of DISNEY's most beautiful ballads, to "Rock Around The Clock" by BILL HALEY & THE COMETS!
A movie song from the earthy movie of the 50's "Blackboard Jungle", a song that I believe kick started Rock and Roll itself! And our Guest tonight is no other than the "Ghostbuster" himself , RAY PARKER JR., who calls in and shares how that iconic song he wrote and recorded (Who Ya Gonna Call..?)"Ghostbusters"!! This song found it's way into one of the most successful, award winning movies and award winning record ever made that was born out of a film.
So this Saturday night, From the great songs of the giant hit movie "The Greatest Showman" to it's Grammy winning hit score, and hit records such as "This Is Me." Also, on this show, I play a mind-blowing recording I had never heard before of "Somewhere Over The Rainbow" , it's a duet sung by…get this…JOHNNY MATHIS AND RAY CHARLES! It is one of the greatest ,if not THE greatest version you will ever, ever hear.
So, again, join me as GOYA FOODS presents this Saturday Night's extraordinary show! Featuring the great hit records and songs from Hollywood's greatest movies, and with my VERY special guest, RAY PARKER JR.! Right here on Music Radio 77 WABC. The most powerful, most iconic, most historical Radio station in the nation!
10 pm- Midnight EDT
9pm -11 pm CDT
7pm-9 pm PDT
And streaming worldwide on WABCMusicradio.com and the 77WABC app!