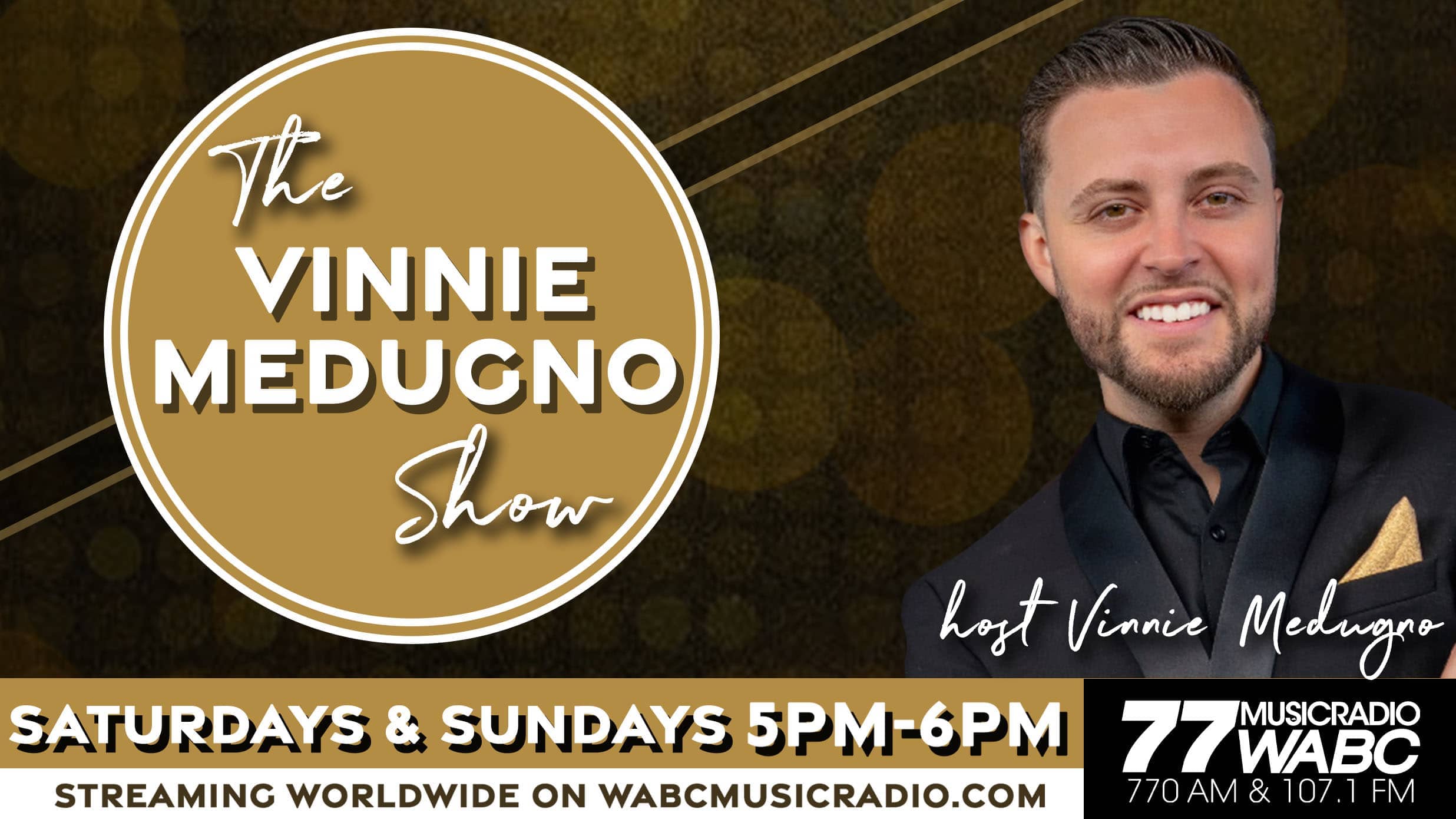 Hey Everyone!
You won't want to miss this weekend's edition of "The Vinnie Medugno Show" with your host Vinnie Medugno!
It's my one year anniversary weekend! We will be celebrating all weekend long with requests and dedications.
This Saturday…
1960 is our spotlight year! We also open the vinyl vault with a perfect song from 1960 to close out the summer!
And Sunday…
Vinnie's version features one of Vinnie's favorites to perform on stage!
Plus, we're going deep into the vinyl vault with a classic song that everyone knows and loves!
Join Vinnie LIVE every Saturday and Sunday from 5pm-6pm EST as part of an amazing evening lineup of talent and tunes here on Music Radio 77 WABC! Listen on wabcmusicradio.com or on the 77 WABC app!