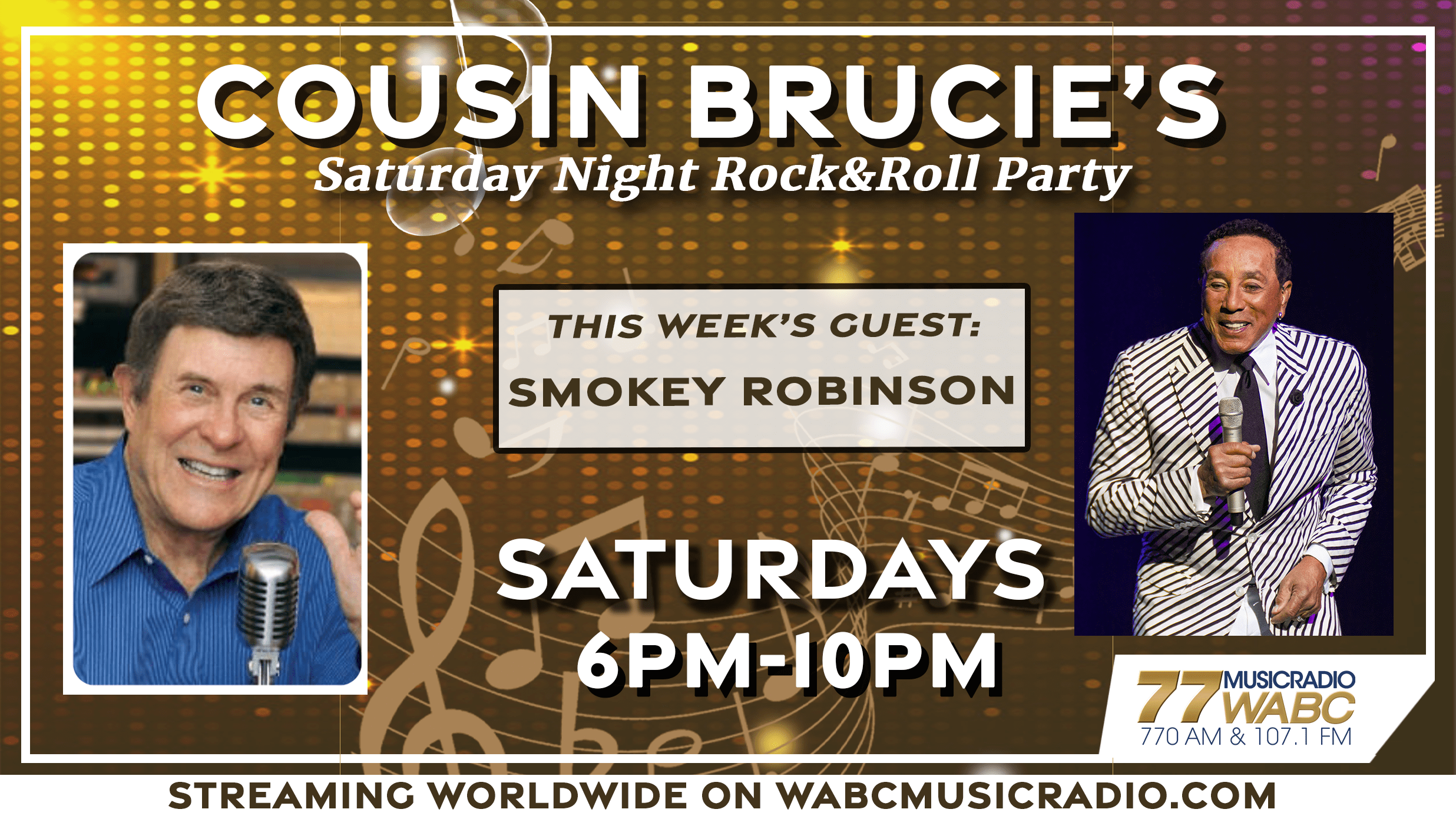 Hey Cousins!
The Legendary – Smokey Robinson will give his first New York City concert in eight years on Saturday October 15, 2022 at The Beacon Theater.
Smokey will visit Cousin Brucie this Saturday 10/8/22. Needless to say the Cuz is extremely excited about this visit.
Smokey Robinson is one of the world's most talented and respected singer-songwriters. He is a record producer, music industry executive
and co-founder of Motown Records. He has been inducted into the Kennedy Center, has two stars on the Hollywood Walk of Fame (one individually and the second with The Miracles).
Smokey was awarded a medal at the National Medal of Arts, a BET Lifetime Achievement Award and was inducted into the Rock and Roll Hall of Fame. His music, his albums and singles continuously are heard on the Air and his international popularity has never stopped.
Here is a very brief list of some of the songs that he wrote or co-wrote: "You've Really Got A Hold Of Me", "My Girl", I Second That Emotion", "The Tears Of A Clown", "Ooo Baby Baby", "The Way You Do The Things You Do", and "The Tracks Of My Tears". (Can you believe that list of hits?).
Excited about Smokey Robinson's visit to WABC MusicRadio? You know I am. This will be very special. This Saturday 10/8.
Come On Smokey!!!
The best music from the 50s, 60s and 70s. I will take requests and dedications live on-air! The call-in number is 800-848-9222. Special segments – One Hit Wonder, All Request Radio and the popular "Love Hour 1/2 Hour segment." Four Hours of Fun Radio and Great Memories.
It'll be one to remember!
Listen on Saturday from 6pm-10pm! Don't turn the radio off after my show is over because the "Saturday Nights with Tony Orlando" show comes on right after from 10pm-midnight. It is going to be an amazing night!