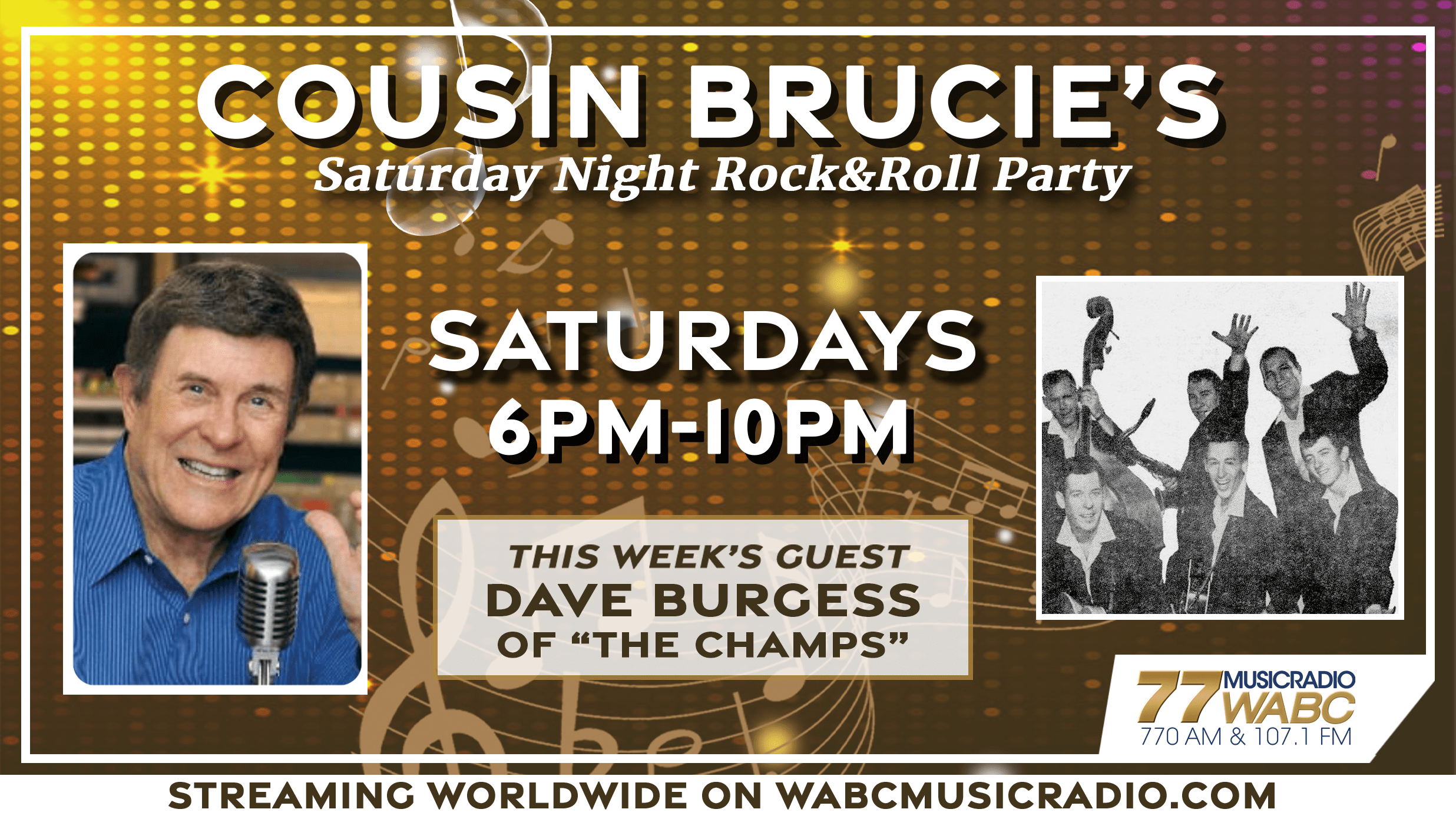 ROCK & ROLL CALL 📞
When you see the word "Tequila" – some of us think of the alcoholic beverage. I don't ….I immediately start singing the mega-hit song: "Tequila." Our guest this week is Dave Burgess – singer, song writer, guitarist and band leader of The Champs. In 1957 Dave started an informal jam session in the studio. The result of this session was "Tequila" which was supposed to be a throw-away B side. The musicians knew that they had something special and formed The Champs that day. The group was named after cowboy movie star (and record label owner) Gene Autry's world famous horse "Champion." The throw- away track "Tequila" went to number one on the charts in three weeks and The Champs became the first group to go to the top spot with an instrumental that was their first release. In 1959 "Tequila" won the Grammy for the Best R&B Performance and sold more than million copies.
Join the Cuz and welcome Dave Burgess to Music Radio 77 WABC Saturday 11/12.
TEQUILA!
It'll be one to remember!
Listen on Saturday from 6pm-10pm! Don't turn the radio off after my show is over because the "Saturday Nights with Tony Orlando" show comes on right after from 10pm-midnight. It is going to be an amazing night!