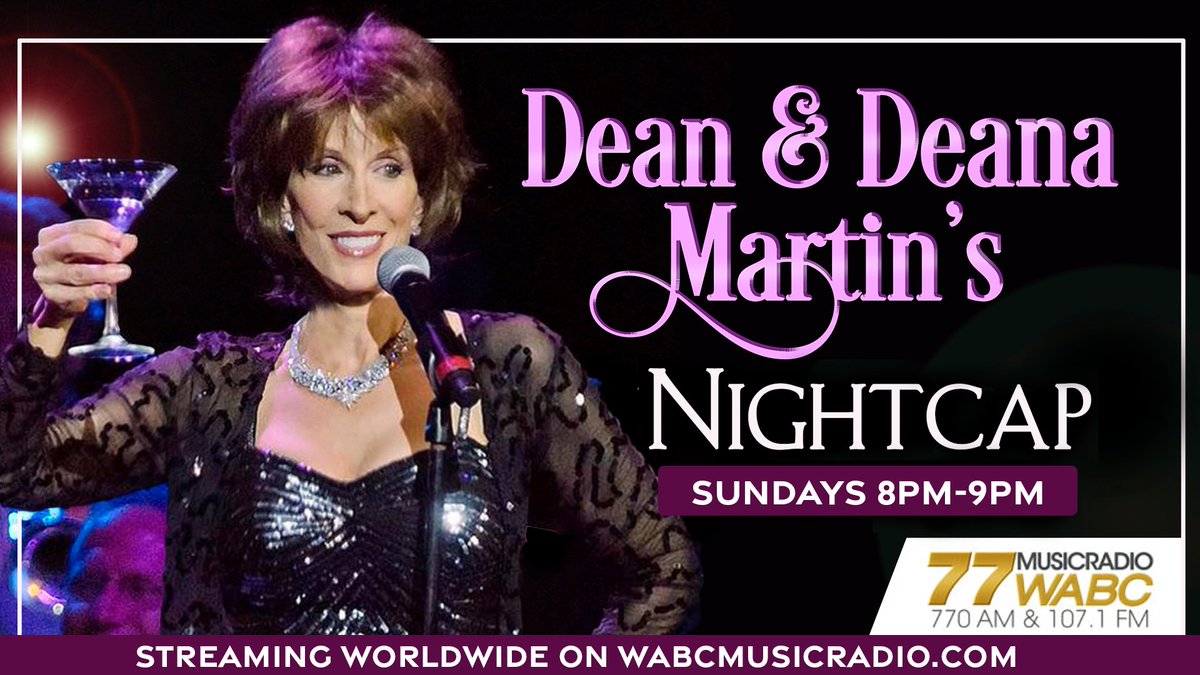 Hi Pallies!
Deana Martin here! Join us for another fabulous Sunday evening of great music and fun on Dean & Deana Martin's Nightcap where we always have a fabulous time!
Our memory segment is about my Dad deciding to go his own way and splitting with Jerry Lewis.
In Dino's Den, we have a question for all of you! Who were my Dad's very first guests on 'The Dean Martin Television Show"? You'll learn that on his week's show!
In mail time, we're going to hear from Jason Owen from Barre, Vermont!
This week's toast is from Margaret Bowling from Sydney, Australia!
We're going to have a Ring-a-Ding time!
And you're definitely going to love my Deana Martin Signature Cocktail! I'm going to teach you how to make a brand new Martini – it's a 'Makers Mark Manhattan Martini'.
Join Deana for the best music from the greatest American songbook and more!
'Dean & Deana Martin's NIGHTCAP', every Sunday 8PM EST/7PM CT/5PM PCT. Listen to the show on wabcmusicradio.com, 770 AM, or on the 77 WABC app!
Cheers, Pallies!