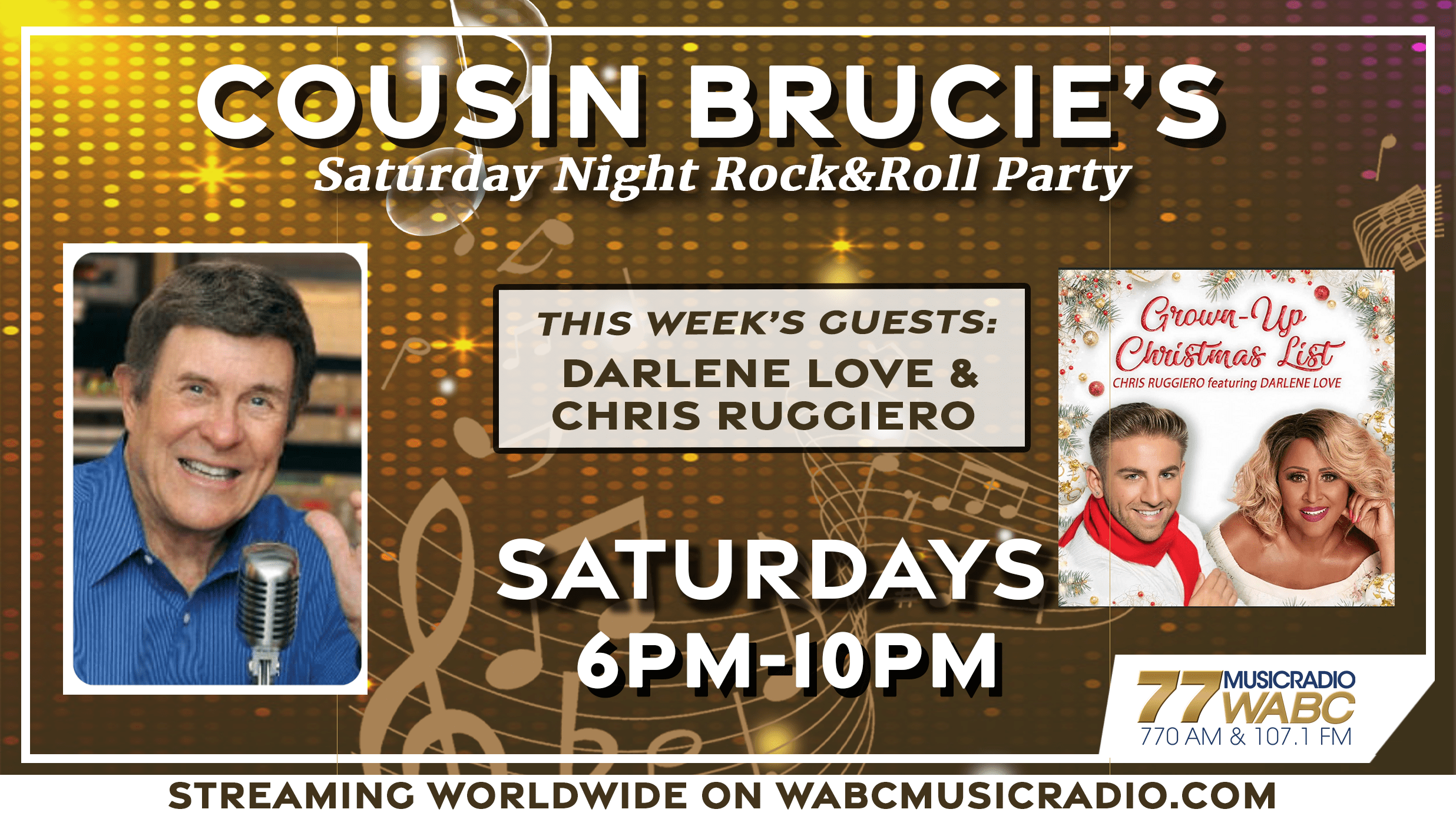 Hey Cousins!
When you think about Christmas –
images of family celebrations, gifts, Santa Claus, warmth , music and Darlene Love come immediately into view. Darlene has become the decoration on the tree for almost all of us. Her Holiday classic – "Christmas (Baby Please Come Home") has become family. She hasn't recorded a Christmas song in nearly thirty years. Until Now!
Here's the good Yuletide news – we have a new Darlene Love Holiday treat. She teamed up with a young performer – Chris Ruggiero on his new Christmas album: "Christmas with Chris Ruggiero." The result : a new song…. "Grown up Christmas List." We will play it on this Saturday's show.
Darlene was checking out Facebook and read an article about a twenty-three year old performer who said that Darlene Love was one of his favorite vocalists. "Very few people his age talk about our music." This fascinated her, they met – Chris Ruggiero and Darlene recorded a new Christmas gift for us. Chris told us :
"When it was Christmas time Darlene's voice filled our home, our car and just about everywhere we went. I've always loved her voice and studied it."
Darlene and Chris will visit us this Saturday 11/19/22. So let's start our Holiday festivities with Darlene and Chris on WABC MusicRadio this weekend. And remember – No Pouting (he's coming to town soon).
The best music from the 50s, 60s and 70s. I will take requests and dedications live on-air! The call-in number is 800-848-9222. Special segments – One Hit Wonder, All Request Radio and the popular "Love Hour 1/2 Hour segment." Four Hours of Fun Radio and Great Memories.
It'll be one to remember!
Listen on Saturday from 6pm-10pm! Don't turn the radio off after my show is over because the "Saturday Nights with Tony Orlando" show comes on right after from 10pm-midnight. It is going to be an amazing night!
– CB