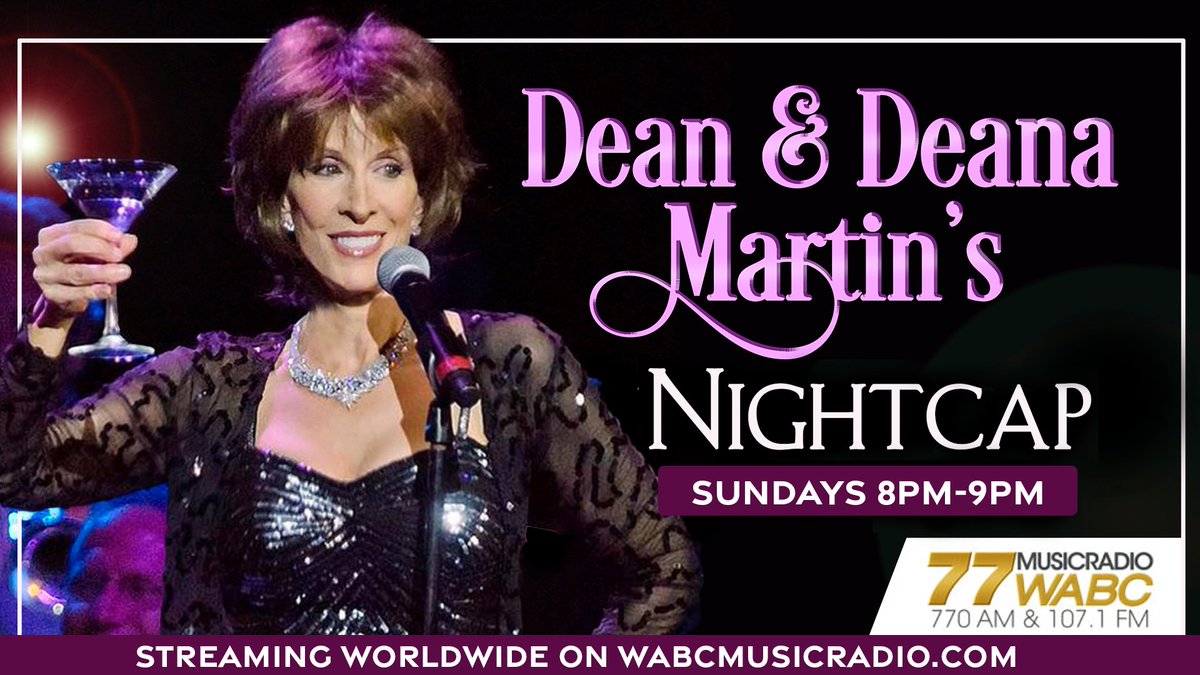 Hi Pallies!
Deana Martin here! Join us for another fabulous Sunday evening of great music, memories, and more on Dean & Deana Martin's Nightcap where we always have an incredible time with lots of great surprises!
This week, we're adding a brand new segment to our show. It's called our "New Artist of The Week"! And for our very first week, we're going to introduce you to an extremely talented young lady; Vanessa Racci! Just Wait!
And in Dean-o's Den, we're playing a clip from the Dean Martin TV Show. It's a very cute duet with my dad and Caterina Valente. You're going to love it!
In "Mail Time", we're going to hear from Mr. Dennis. He also sent us a toast! And I'm going to teach you how to make my favorite Blue Lagoon Martini.
Join me for the best music ever on 'Dean & Deana Martin's NIGHTCAP', every Sunday 8PM EST/7PM CT/5PM PCT. Listen to the show on wabcmusicradio.com, 770 AM, or on the 77 WABC app!
Cheers, Pallies!