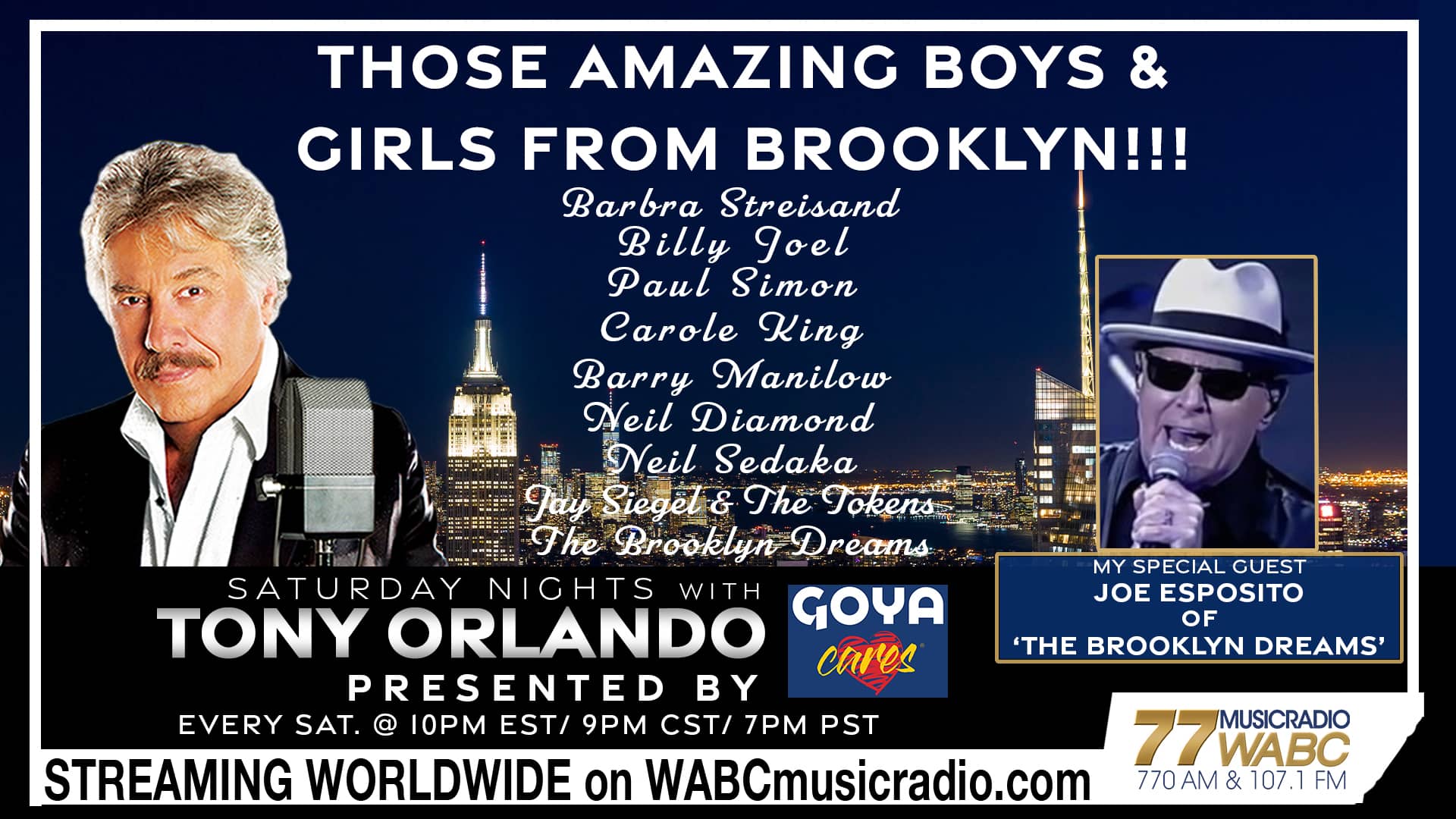 Hello my friends!
When one examines the Brooklyn Dreams of the superstar talent that came from the streets of Brooklyn, it is for good reason why it boggles the mind! From the great voice of BARBRA STREISAND, to the great songs of PAUL SIMON and CAROLE KING…or how about the legends like NEIL DIAMOND and NEIL SEDAKA!
These amazing names of super recording artists all going to the same high schools in Brooklyn and living within miles from each other is truly astonishing!
So, join me this Saturday night right here on Music Radio 77 WABC as we reveal those amazing Boys and Girls from Brooklyn!
LISTEN:
Saturday Night
10 pm-Midnight ET
9pm-11pm CT
7pm-9pm PT
Streaming worldwide on WABCMusicradio.com!
ALL PRESENTED BY GOYA FOODS ON MUSIC RADIO 77WABC…THE MOST POWERFUL, THE MOST ICONIC, MOST HISTORICAL RADIO STATION IN THE NATION!