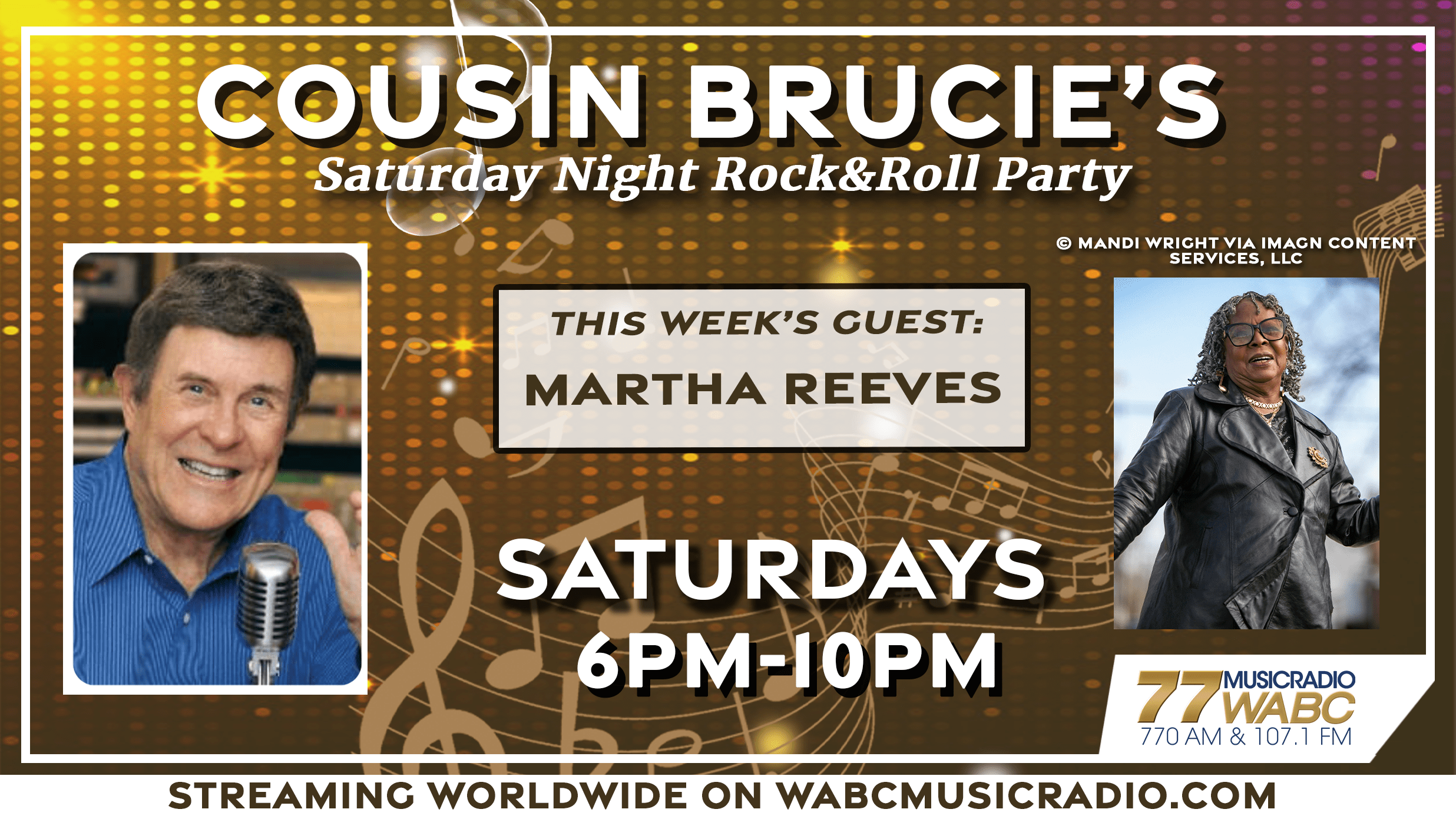 Hey Cousins!
Our Special guest this week will be a visit from one of Motown's royalty – Martha Reeves. She is the lead singer of Martha Reeves and the Vandellas.
This Motown "girl group" scored more than a dozen major hits, including "Come and Get These Memories", "Nowhere To Run", "Heat Wave", "Jimmy Mack", and one of Motown's legendary hits, "Dancing In The Street".
Martha comes from a musical family and like so many of our recording stars was brought up on Gospel music singing in her church. In 1995 she was inducted into the Rock and Roll Hall of Fame and in 2003 into the Vocal Hall of Fame. Martha has always been a voice for the people and in 2005 was elected as a council woman for the City of Detroit.
Attention Super Bowl fans – Martha performed in the half time show of S/B XXXII (1998). This amazing lady is an important part of the Motown Story and will share it with you and the Cuz this Saturday 2/4/23 on Music Radio 77 WABC.
Listen on Saturday from 6pm-10pm! Don't turn the radio off after my show is over because the "Saturday Nights with Tony Orlando" show comes on right after from 10pm-midnight. It is going to be an amazing night!
– CB