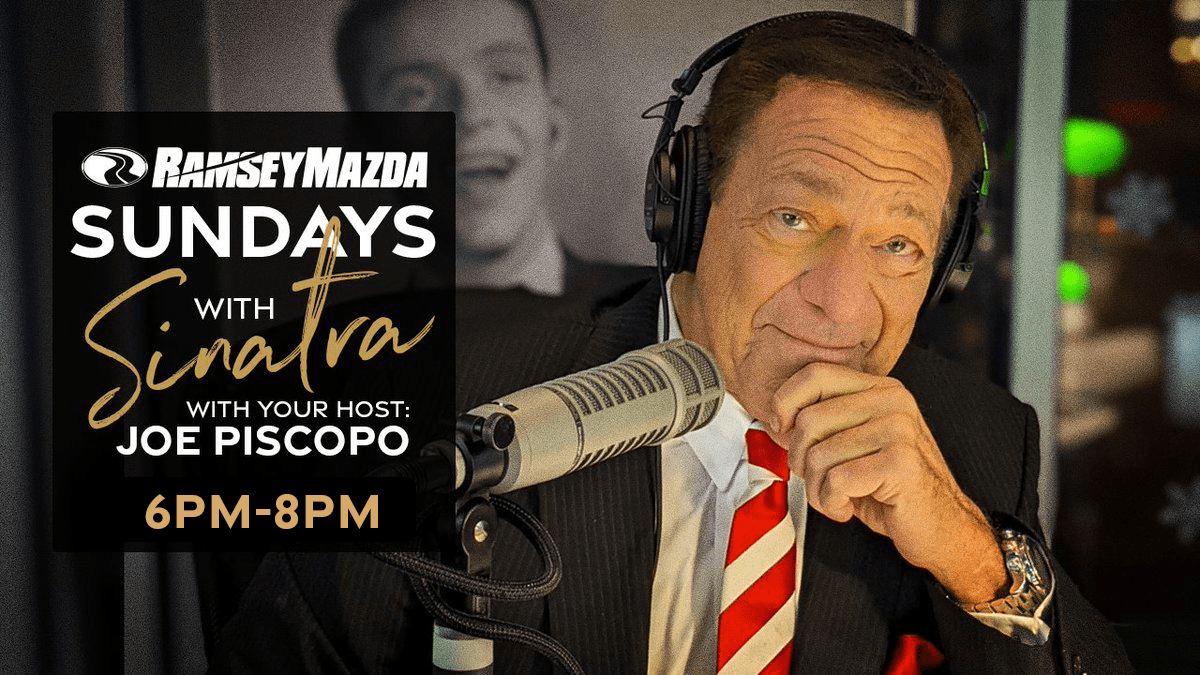 This week on Ramsey Mazda's Sundays With Sinatra, host Joe Piscopo revisits one Frank Sinatra's most ambitious and detailed albums, TRILOGY: Past Present Future.
A triple album featuring the immense musical talents of Billy May (The Past), Don Costa, (The Present) and Gordon Jenkins, (The Future).
The choice cuts of this album are swingin' and lush and relevant to this day.
The register of Mr. Sinatra's vocal performances is at its absolute finest on this classic LP.
It will make for an awesome evening with Joe Piscopo this Sunday night – live from Fort Lauderdale, FL!
Frank Sinatra. Trilogy. Hosted by the 'Vice Chairman of the Board,' Joe Piscopo.
Exclusively on 77MusicRadioWabc.
And streaming worldwide on WabcRadio.com