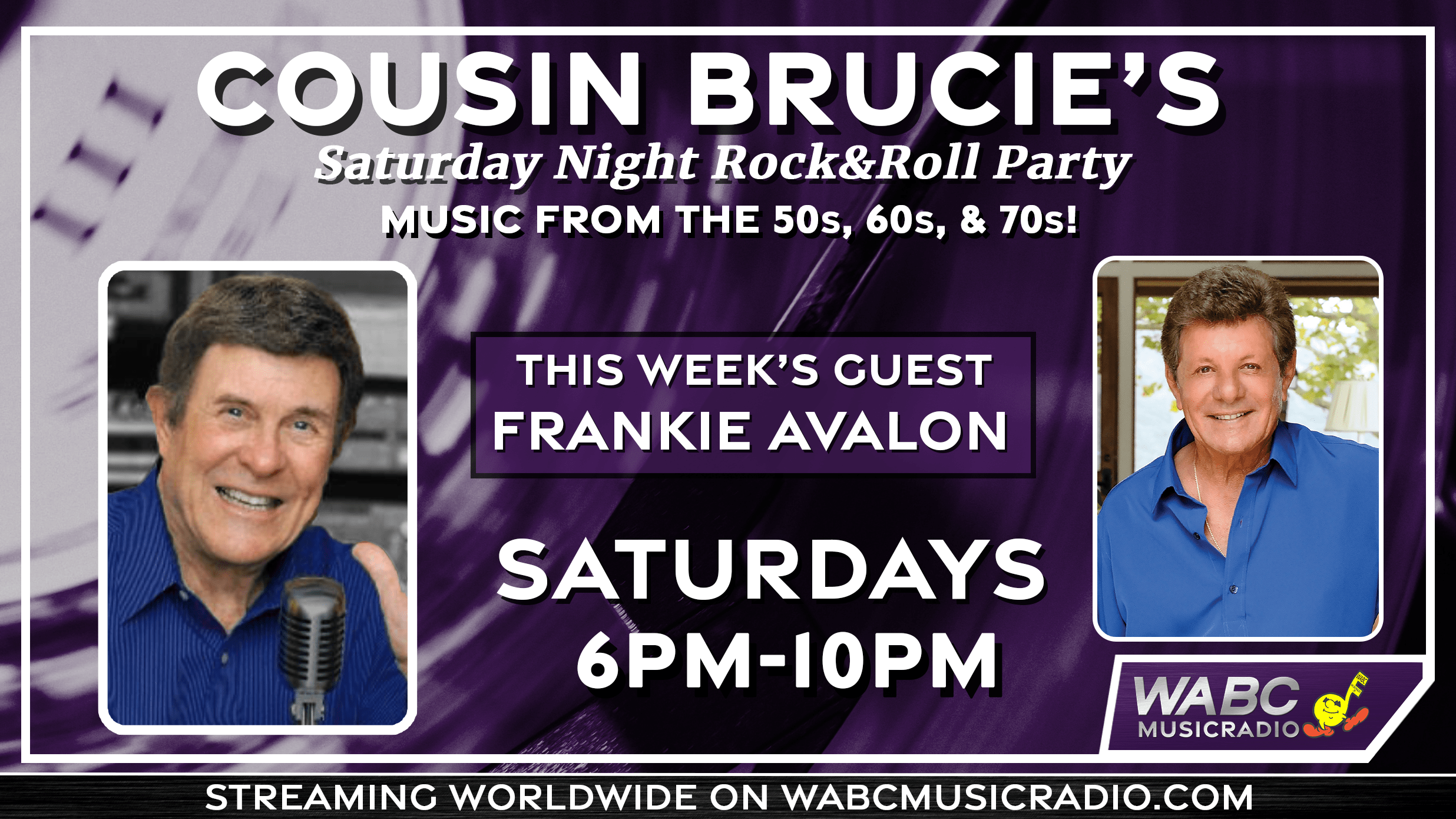 Hi Cousins!
This week's special guest is the icon, Frankie Avalon. Is there anything Frankie can't do? He can sing. He can dance. He can act. Frankie can do it all.
Avalon had numerous singles hit the U.S. Billboard charts, pumping out hit song after hit song including "Venus," "I'll Wait For You," and "Why."
He acted in a number of films and TV series.
We can't forget his iconic role in the musical film Grease where he sings "Beauty School Dropout"?
Frankie Avalon, born in Philadelphia, Pennylvania, was destined for stardom.
He truly has the golden touch. He makes anything that he is a part of even better. Music Radio 77 WABC and Cousin Brucie look forward to welcoming Frankie Avalon as a special guest on the show – Saturday 3/11/23.
Listen this Saturday night on wabcmusicradio.com or on the 77 WABC app!
– CB