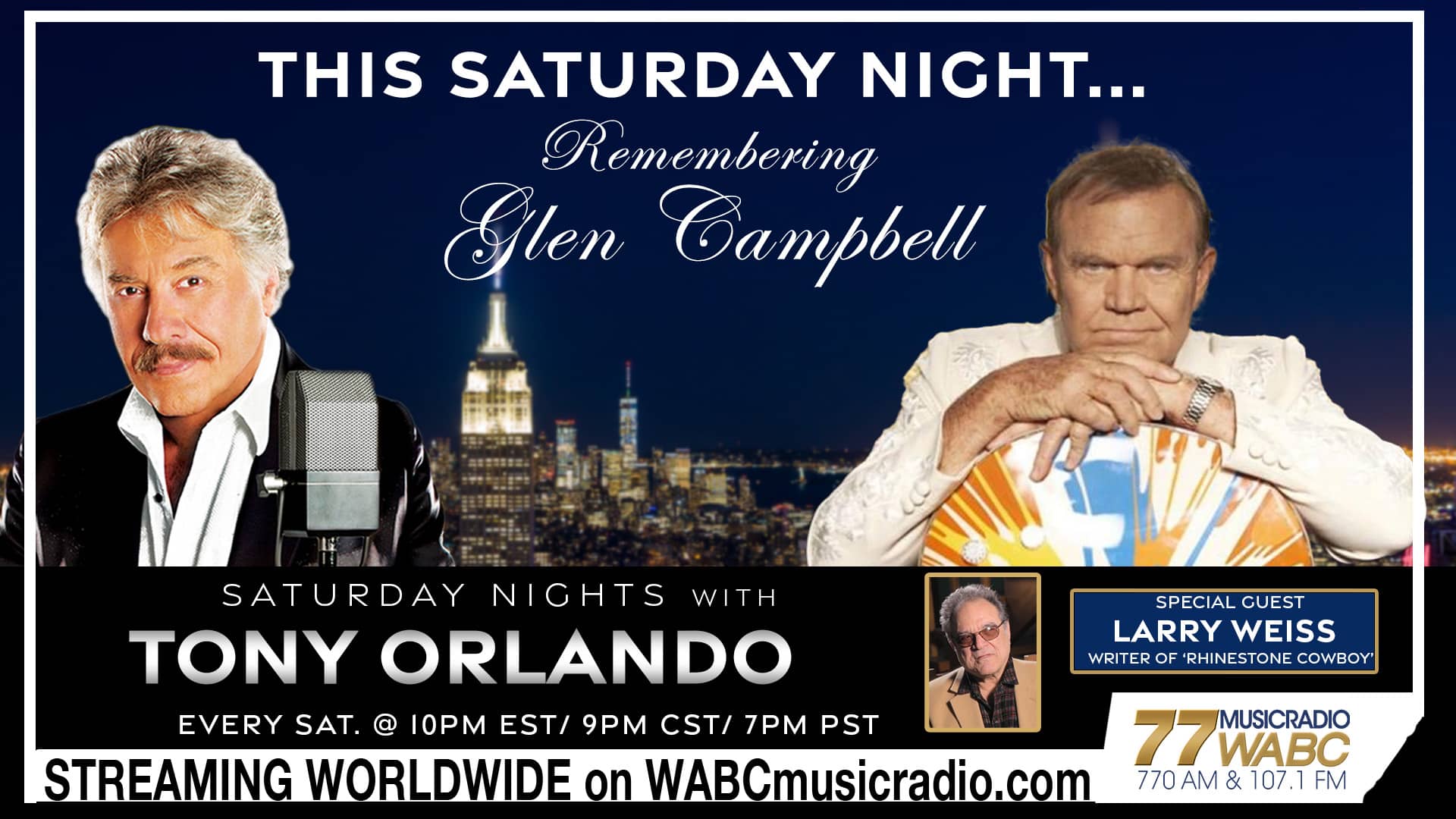 3-9-tony-article
Hello friends!
This beautiful man, this beautiful person… Creator of great beauty with each strum of his guitar, and the beauty of his singing voice. Not to mention the beauty of the GLEN CAMPBELL laughter and smile! It is no wonder his weekly television show was titled "Glen Campbell: The Good Time Hour".
He embodied a Good Time, for our nation for one hour a week, the country could be guaranteed one hell of a good time!! Music and good time laughter from this genuine mega tv -host, star, and legendary guitarist, considered to be one of the greatest musicians of modern times. From his first band THE CHAMPS, known for that Number-one million selling record "Tequila", to his incredible voice on records like "Gentle On My Mind", "By The Time I Get To Phoenix", "Wichita Lineman",
and the iconic "Rhinestone Cowboy"….Not just hits but forever classics.
GLEN CAMPBELL also was a demo singer for ELVIS PRESLEY…Why?
Because he could recreate ELVIS' timber and range!
ELVIS and GLEN did an incredible duet, with what ELVIS called the saddest song ever written titled "I'm So Lonesome I Could Cry". Glen also did an incredible duet with the great RAY CHARLES called "Crying Time Again", and I am so looking forward to be able to share those recordings with you on this weeks Saturday night show!
We will also explore his work with THE WRECKING CREW, one of the most highly regarded super studio musicians of all time,
not only in Los Angeles but in the world. They were responsible for making music magic for tons of hit records, and yes one of those musicians of THE WRECKING CREW was an American treasure….GLEN CAMPBELL.
Also, this Saturday night as my guest we have the man who wrote "Rhinestone Cowboy", LARRY WEISS!
We will hear the inside story of how and why, where and when, he wrote "Rhinestone Cowboy" and what became the signature song for the great GLEN CAMPBELL! So join me, Saturday night
Right here on Music Radio 77WABC,
THE MOST POWERFUL,
MOST ICONIC,
MOST HISTORICAL RADIO STATION IN THE NATION!
Showtimes for my tribute to GLEN CAMPBELL are:
10 pm-Midnight ET
9 pm- 11 pm CT
7pm-9pm PT