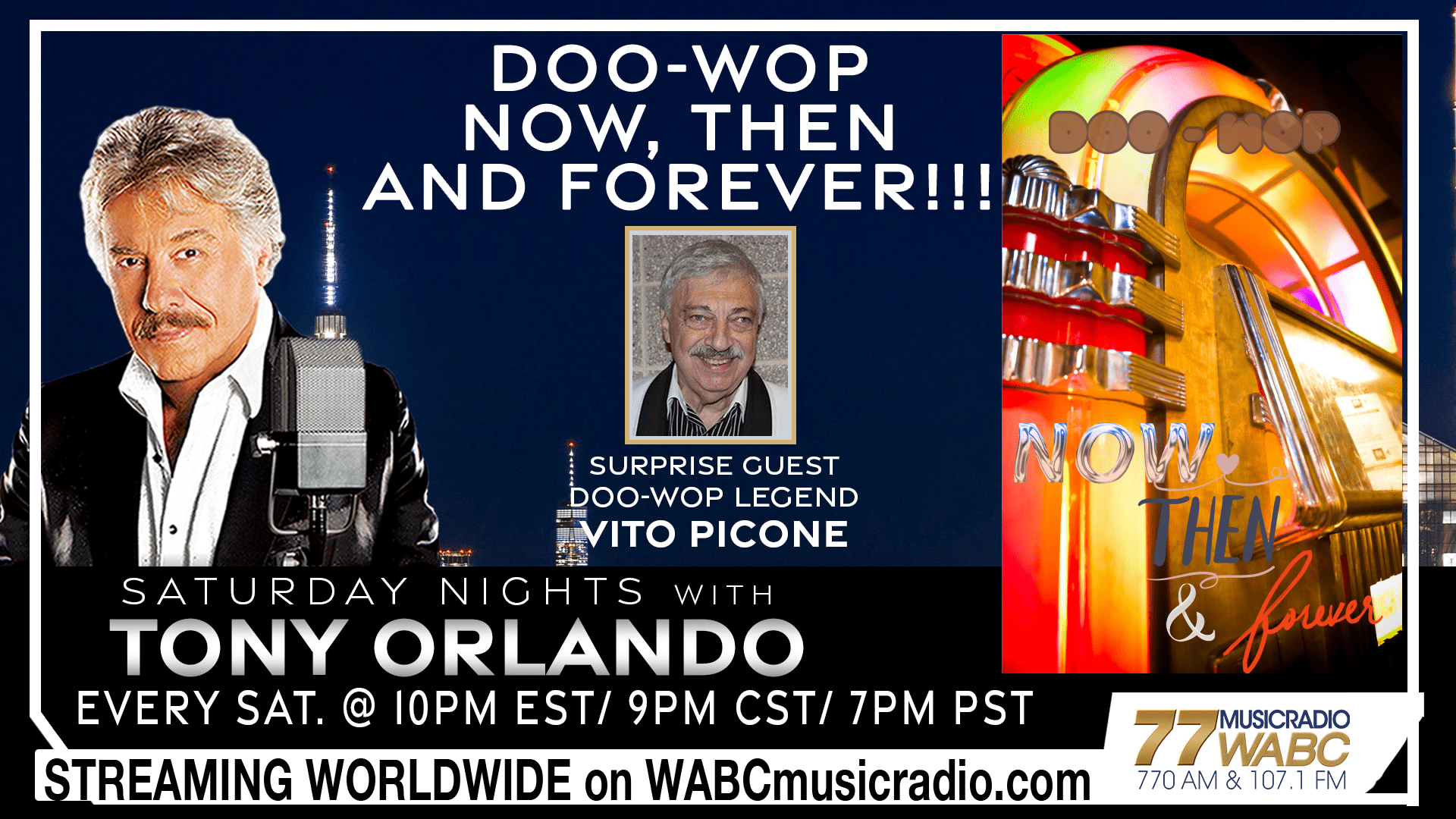 Hello everybody!
This Saturday night, it is kind of a music culture course of the true beginnings, or even what could be considered as the birth of Rock and Roll, which truly has its roots in the genre we pay our respects to on this show Saturday night…it's called DOO-WOP! Yes, Doo-wop! Which I believe if Pop music, or Rock and Roll were an old oak tree, it's roots would very much be the music we are showcasing tonight…Doo-wop! This show will demonstrate how Doo-wop affected artists now, then, and in my opinion, will continue to do forever!
For example, on this Saturday night's show, you'll hear the classic recording "The Great Pretender" by TONY WILLIAMS and THE PLATTERS, a Doo-wop classic singing group, and an iconic classic recording! And then, we will play for you the same song, but done by FREDDIE MERCURY of QUEEN!
Revealing not only two extraordinary vocal performances of a Doo-wop song from back then and to FREDDIE MERCURY's performance now…and big time credit to Mercury who did not change much from the original Doo-wop sound or version by THE PLATTERS, when music was thought of by him and QUEEN as a visionary, solidly heavy Rock band.
They show respect for the beauty of Doo-wop and don't mess with it! The same happens with what you'll hear when we play that classic Doo-wop recording "Since I Don't Have You" by JIMMY BEAUMONT and THE SKYLINERS, which was then recorded again by the Heavy Metal, iconic legendary group GUNS 'N' ROSES!
Again, showing just how much Doo-wop affected these artists! And how about the great ROBERT PLANT of LED ZEPPELIN redoing a Doo-wop classic recording of PHIL
PHILLIPS "Sea Of Love"…ROBERT PLANT performs the song so brilliantly that his version is considered by many as Plant's greatest work! So, as you can see, artists, whatever their musical range or image is, all go back to Doo-wop, with respect and joy! So,I decided to call our surprise guest VITO PICONE, a Doo-wop legend and lead singer of his Doo-wop group THE ELEGANTS! Vito and his group recorded a song he wrote, a classic called "Where Are You Little Star."
Without a doubt, it stands as one of the greatest Doo-wop records of all time! Vito shares with me on the show who influenced him, and humbly talks about how he has been told that his voice and song influenced the Rock and Roll great Hall of Famer, legend DION DIMUCCI!
According to Dion during a conversation I had with him, he said that he wanted to sound like VITO PICONE! Oh and by the way, Vito and that record and his performance had a similar impact on me for sure! So, to quote one of Dion's best friends PAUL SIMON who said this …"It all starts with Doo-wop!" And when BARRY MANN and lyricist GERRY GOFFIN asked the question… "Who put the bomp in the bomp bah bomp bah bomp?" and "Who put the dip in the dip da dip da dip?" and then asked the question "Who was that man? I'd like to shake his hand, he made my baby fall in love with me!"
Well, we will meet that man this Saturday night, and his name happens to be Mr. Doo-wop, who very much lives now, lives then, and will live forever!!!! So, after Saturday night, we all will graduate as ambassadors of a form of music that will last forever… DOO-WOP!
Please join me, it all starts this Saturday night at 10 pm EST! Right here on MUSIC RADIO 77WABC,
THE MOST POWERFUL
MOST ICONIC,
MOST HISTORICAL RADIO STATION IN THE NATION!
LISTEN:
10pm-Midnight EST
9pm-11 pm CST
7pm-9pm PST
STREAMING WORLDWIDE ON
WABCMUSICRADIO.COM!