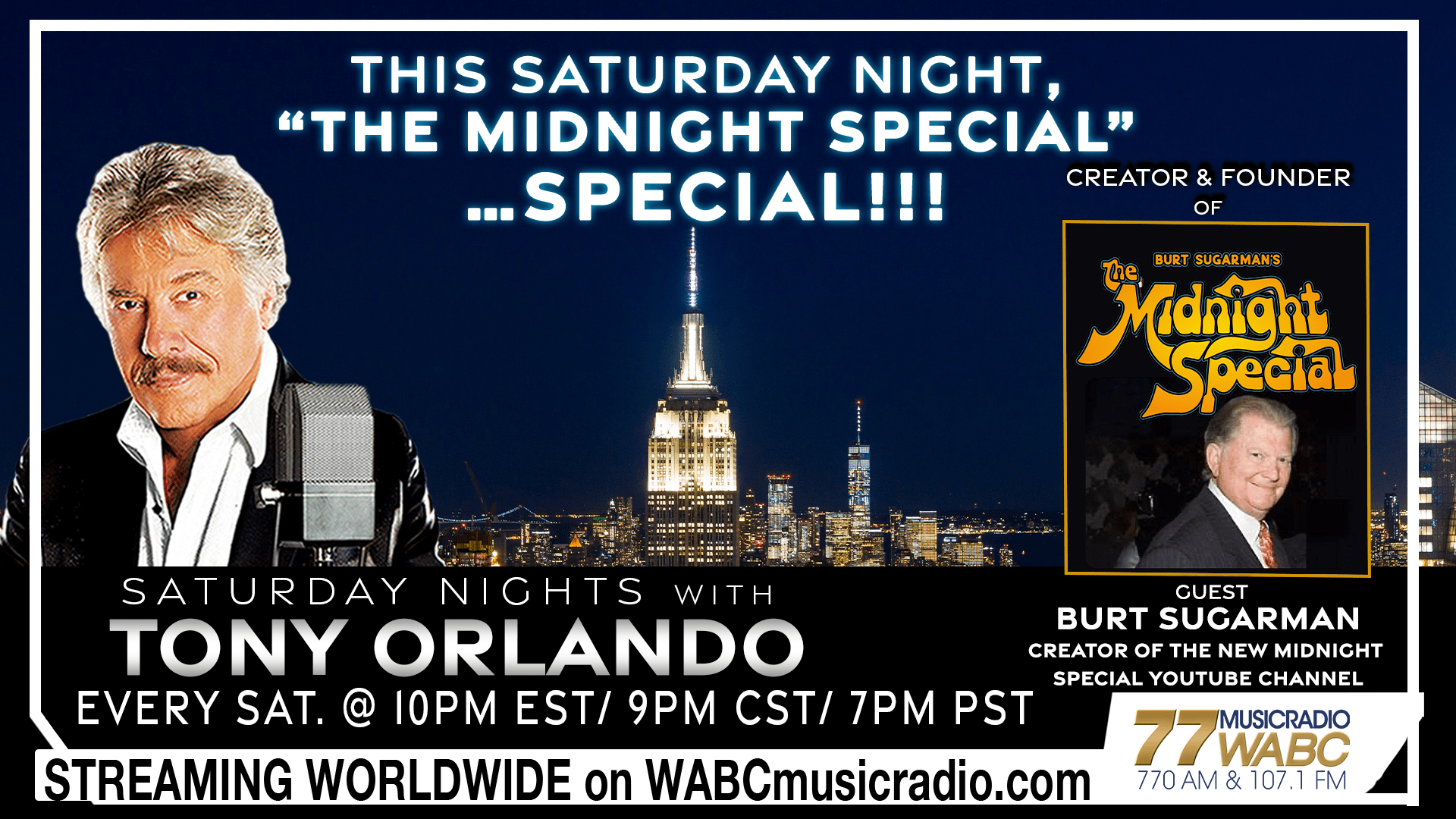 Hello friends!
This Saturday night is a special, literally, a MIDNIGHT SPECIAL!
Of course, I'm referring to the ground-breaking TV show "The Midnight Special", a show that brought live performances of some of the greatest recording artists of the 60's, 70's, and early 80's…and we have the NEW Midnight Special YouTube Channel! Yes, this Saturday night we are proud to announce that indeed we can relive all of these incredible legends by going to BURT SUGARMAN's "The Midnight Special" by just saying to Siri or Alexa… "Please take me to The Midnight Special show on YouTube!" and we can relive these iconic artists whenever we want!
This Saturday night, I will have the privilege and the honor to interview BURT SUGARMAN, creator and producer of this award winning and way ahead of its time television show. Oh, and by the way, all of our music tonight is of the artists that performed on The Midnight Special!
I also can't wait to begin the idea of urging those on the Board of The Rock and Roll Hall of Fame of inducting Mr. Burt Sugarman into the Rock and Roll Hall of Fame. He has been a MAJOR force on behalf of all Rock and Roll performers and their music, and for that matter all genres of music to the homes of all America. I literally could do a series of shows honoring this show and the iconic live performances…and I just might!
It is that great of a show to honor and pay tribute to, and a chance to thank this visionary, in the name of BURT SUGARMAN!
So, everyone let your ever-loving light shine on me by joining us as we pay tribute to this great visionary BURT SUGARMAN and "The Midnight Special"!
This Saturday right here on
Music Radio 77 WABC!
Listen:
10 pm-Midnight EST
9pm-11pm CST
7pm-9pm PST
STREAMING WORLDWIDE ON WABCMUSICRADIO.COM!