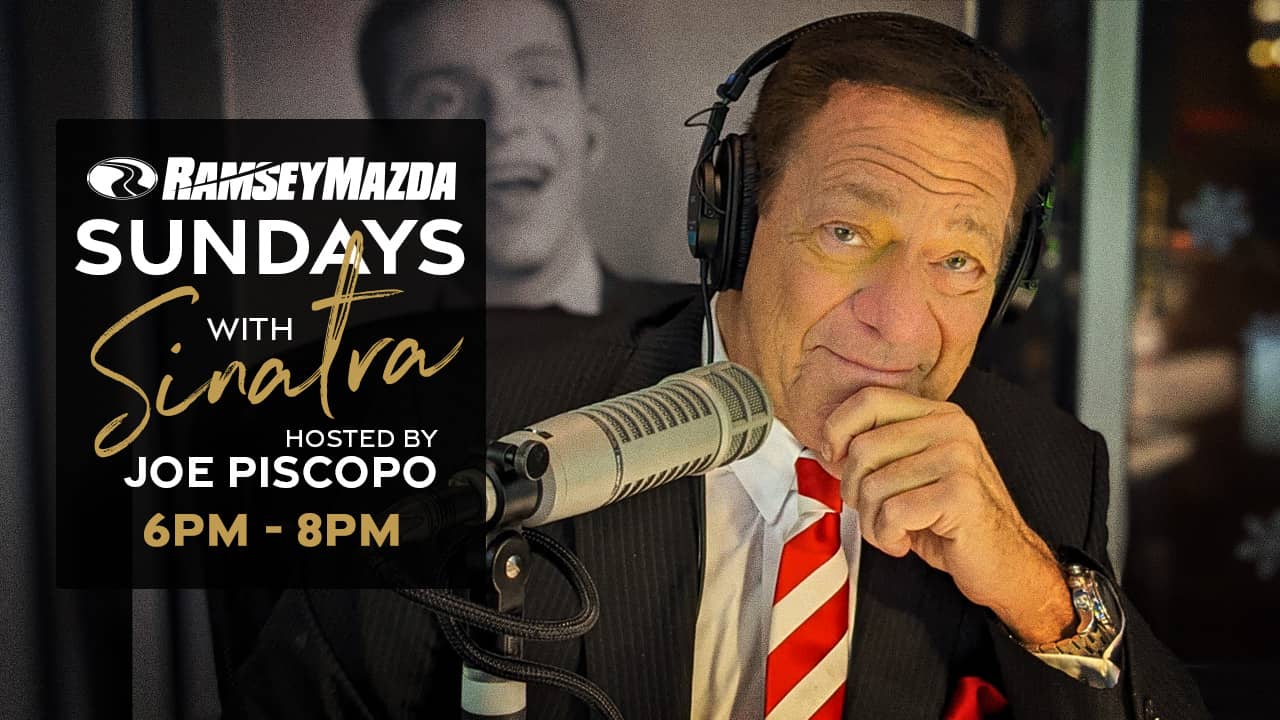 This week on Ramsey Mazda's Sundays With Sinatra, we go 'National!'
Joe Piscopo and Team Music Radio 77 WABC has been on the air for almost three years now …
Well thanks to YOU, we take the Frank Sinatra show around this great country!
We already stream worldwide on WabcRadio.com but we will now have specific radio stations picking us up from New York City!
To celebrate, your humble host, Joe Piscopo will play the greatest hits from the Chairman of the Board.
Featuring the classic compilation, hit LP, 'Nothing But The Best!'
Also, Joe will be playing cuts from SINATRA'S SWINGIN' SESSION!
What a night!
Sundays With Sinatra with Joe Piscopo, featuring the very best of Francis Albert Sinatra!
Across America!
Live from New York.