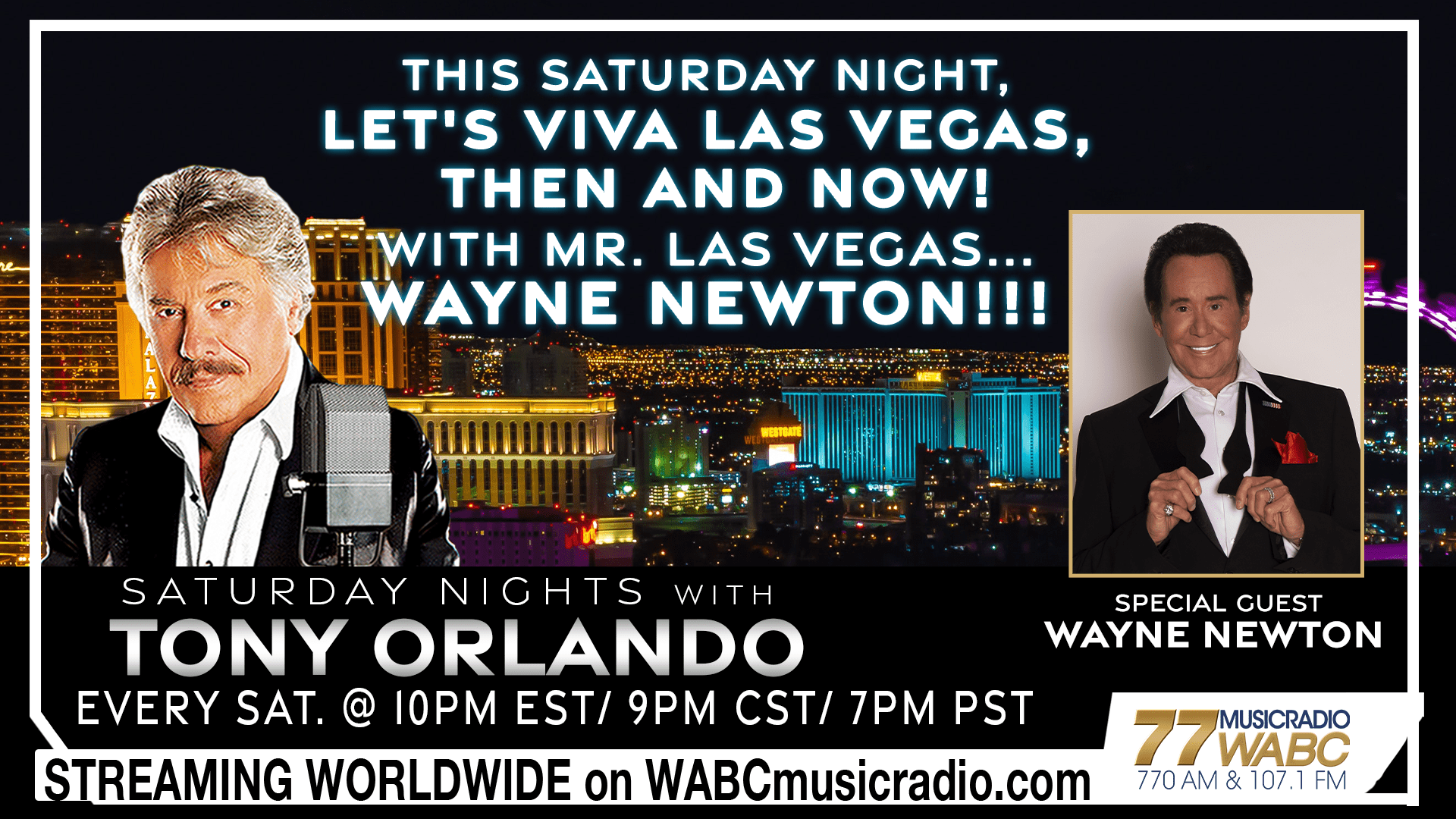 Hello everyone!
In the 1950's and the 1960's, the "Chairman of the Board", FRANK SINATRA, and his RAT PACK ruled! And in the 70's, that very "Chairman of the Board", FRANK SINATRA, anointed a king to share the throne of the City of Entertainment, Las Vegas, and that king of course was….ELVIS!
They both were the image of Vegas, and then shared it with a young entertainer by the name of WAYNE NEWTON…"Mr. Las Vegas"!!! The reason he earned that title is because while Frank and Elvis did maybe 20 weeks a year in Vegas, Wayne was doing more like 50 weeks a year of sellout shows in Las Vegas, a true Vegas phenomenon!
While writing this piece about my show this Saturday night, I realized an incredible truth about the great performers of Las Vegas. You know, the true royalty of Vegas are performers that the public all knew by their first name. In other words, if you saw the name "FRANK" all by itself on a Vegas marquee, you knew it was SINATRA right? Or the first name "ELVIS", you knew who was on that stage right ? Well, here are some others who are in that class of Vegas royalty you would know just by putting their first names on the marquee … "SAMMY" …"DEAN"…"JERRY"…And yes, my guest Saturday night …"WAYNE"!!!
It's also true if you just put up their last names by themselves! One name on a marquee….that's when you know you are true Vegas royalty! So, I'm proud to have Wayne as my guest this Saturday night!
I'm also honored and looking forward to say that we will be performing together at the new Hard Rock Live Casino in Gary, Indiana next weekend, MAY 13 ! And yes, we both are still headlining in Vegas!
Wayne is still killing audiences at the incredible Flamingo Hotel and Casino every week, which is where Wayne first began his career in Vegas by the way! And I'm still blessed as well, performing my 54th year headlining in Vegas and now at the South Point Hotel and Casino!
Yes, we both have seen all the changes in Vegas throughout the years! So, this Saturday night, we will talk about our magical years, our times in Vegas….THEN and NOW! And I promise to have a mind-blowing Vegas "Then and Now"" playlist of artists, from FRANK to ELTON!!! To Wayne's Number One million selling hits: "Red Roses For A Blue Lady" "Daddy Don't You Walk So Fast", and of course his signature monster million seller "Danke Schoen"!!!!!
So, let's VIVA LAS VEGAS with MR. LAS VEGAS, WAYNE NEWTON, This Saturday night!
Right here on Music Radio 77 WABC!
THE MOST POWERFUL
MOST ICONIC,
MOST HISTORICAL RADIO STATION IN THE NATION!
Listen:
10pm-Midnight EST
9pm-11pm CST
7pm-9pm PST
STREAMING WORLDWIDE ON WABCMUSICRADIO.COM