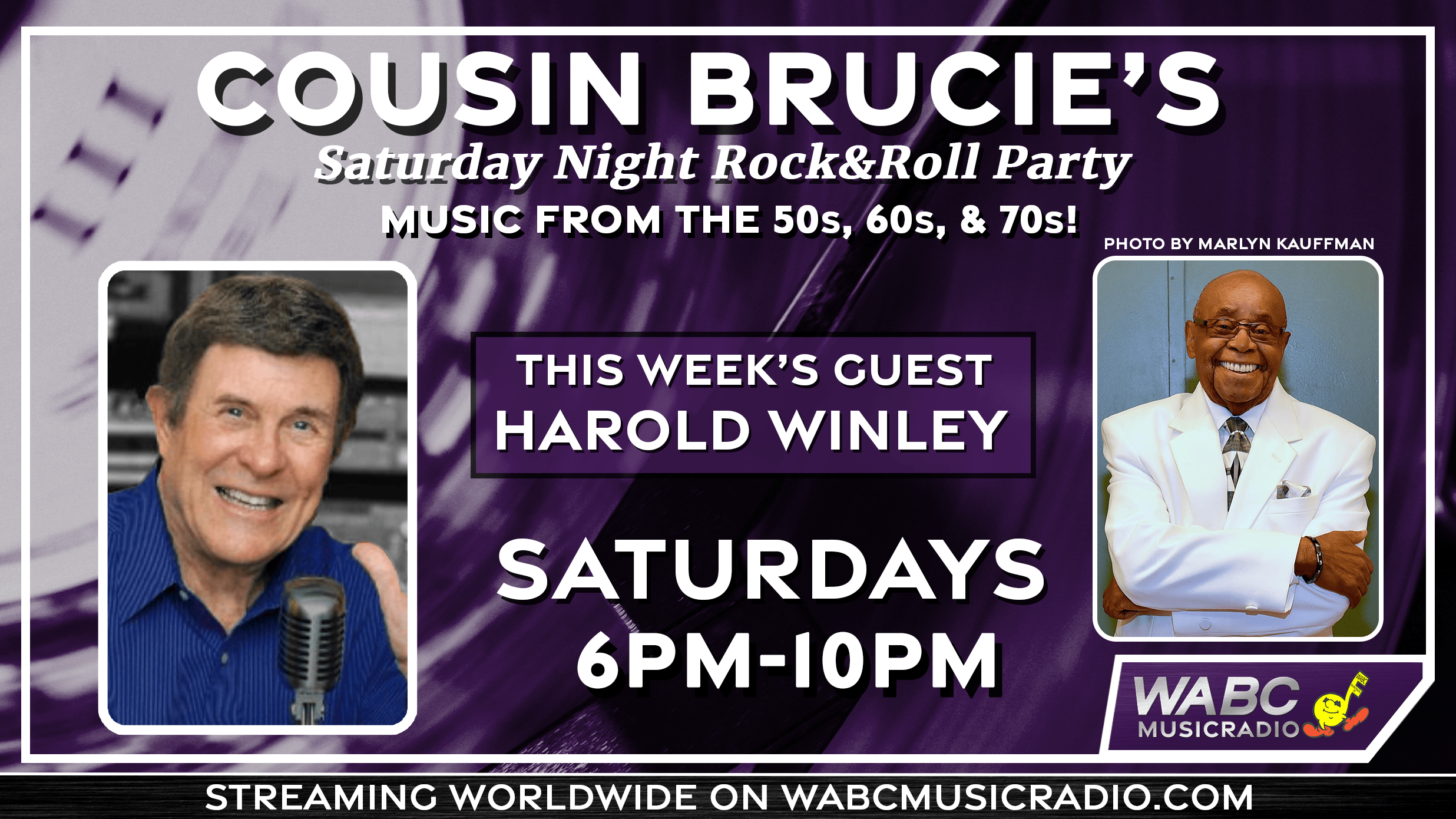 Hey Cousins!
If you love Doo Wop and R&B like I do – you are going to be fascinated with our visitor this week. In 1946 The Clovers were initially formed in Washington DC. The four original members all attended high school together. Notice I wrote "initially" – over the years the group had many changes to the lineup. However, we will have an original member with us, Harold Winley who joined the group in 1948.
The Clovers became one of the hottest groups of the late 50's and '60's. A partial list of their hit records:
"Love Potion #9" (1959) -written by Leiber and Stoller , "Fool, Fool, Fool" (1951) number 1 (R&B), "One Mint Julip" (1952), "Ting A Ling" (1952),
"Good Lovin'" (1953), "Lovey Dovey" (1954), Blue Velvet" (1955), and let's top it off with – "Devil Or Angel"(1956). Pretty impressive.
The Clovers were inducted into the Doo Wop Hall of Fame (2001) and the Vocal Group Hall of Fame (2002).
I am very excited to meet and talk to Harold Winley – he was there and has great memories and stories to share with us. Saturday 5/13/23 on Music Radio 77 WABC
-CB