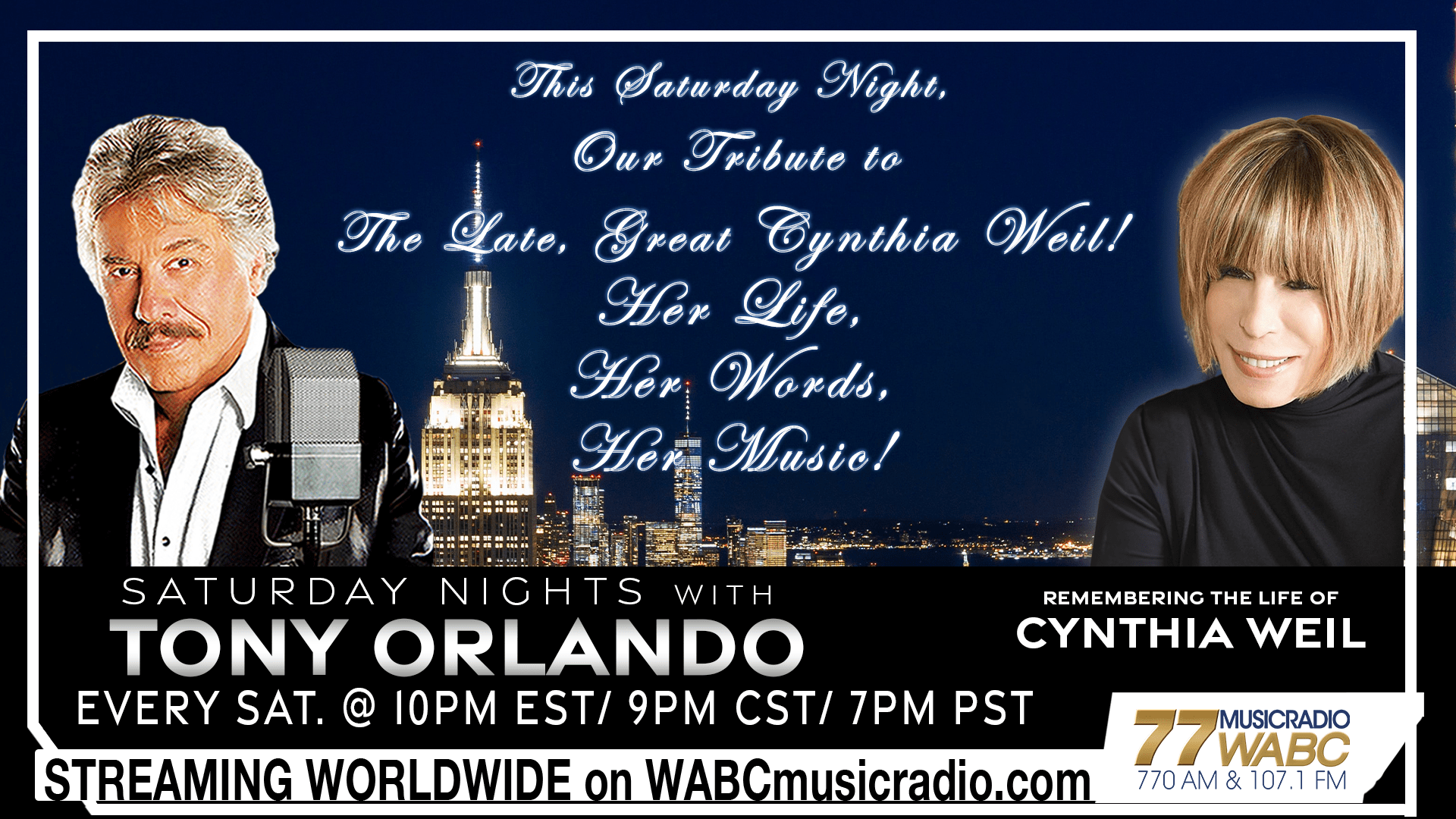 Last week, I received the news that my dear friend CYNTHIA WEIL had passed away. Not only a great loss to the entire world, because CYNTHIA WEIL, with her husband & co-writer BARRY MANN, wrote some of the greatest songs of the 20th century, but a devastating loss to me as I lost a friend of a life time!
Imagine, I was in the studio recording with her what would be my first hit record when I was only 16 years old, and I'm now 79 years young. She wrote the lyrics of a song called "Bless You", the title of my first album and my first top ten record! It began my rooftop dreams coming true of being a recording artist! But more importantly, over 60 years of a friendship that never had one bump in the road!
So, this Saturday night, it will be an honor to pay tribute to my friend & this incredible woman, and her lyrics to songs written with the love of her life & husband, BARRY MANN. The combination of Barry & Cynthia are responsible for the soundtracks of our lives.
So, join me Saturday Night, and I promise you won't "lose that loving feeling", and you'll say to yourself "I don't know much", but I KNOW I LOVE the songs written by CYNTHIA WEIL and BARRY MANN!
Yes, this Saturday night, we will HONOR CYNTHIA WEIL, Hall Of Fame songwriter, and my sweet, incredible friend for 62 years. When this show ends on Saturday night, you will look up and shout out to "somewhere out there" these words: THANK YOU, CYNTHIA WEIL!!!
This Saturday night, CYNTHIA will be our soul and be our inspiration!
LISTEN:
10pm-Midnight EST
9pm-11 pm CST
7pm-9pm PST
STREAMING WORLDWIDE ON WABCRADIO.COM (http://WABCRADIO.COM)!
Just tap on the link above and you are there!