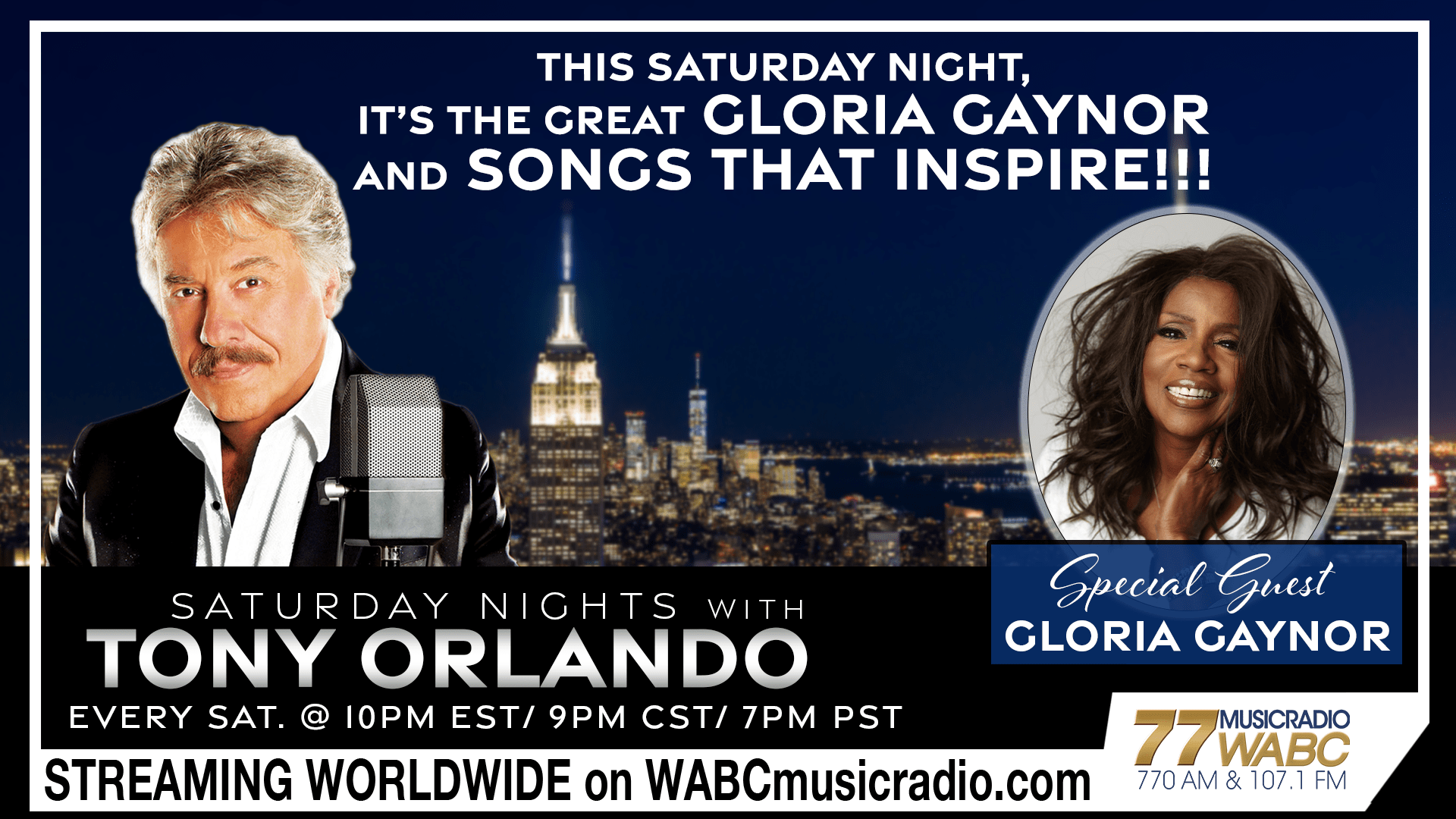 Hello everybody!
This Saturday night we have the icon herself with us….Miss GLORIA GAYNOR! This unbelievable 2X Grammy Award winner has a legendary career that has spanned over 50 years, including not only music, but movies, television, and Broadway! In fact, most recently GLORIA has a documentary by Storyville Entertainment on her life that has been filmed over the last 7 years that will be released in the near future. The film had its world premiere at Tribeca Film Festival on June 9th in New York City, followed by a live concert of GLORIA and her ten-piece band that included her massive hit records, including songs from 2020 GRAMMY Award Winning album "TESTIMONY"! So, let me just say that having GLORIA GAYNOR as my guest this week is a "testimony" as to what inspired the theme for Saturday nights show….Songs that INSPIRE people, songs that bring us the WILL to survive…Everything from a wounded broken heart, to a wounded Warrior. Music has been known to be a driving force for all that comes our way in life's journey. All of the songs on our playlist this week have been known in some way to be a strong ingredient in giving us all the will to survive anything that life has in store for us! My guest, GLORIA GAYNOR, has seen first-hand what her song "I Will Survive" has done for people to do just that…survive!!!
So, please join me and the great GLORIA GAYNOR this Saturday night, as she inspires us all in my interview with her, with just how strong the power of her world-wide hit song "I Will Survive" has done that for her, and for people who have found the strength to survive! Her story of her journey is powerful and inspiring, trust me! This Saturday night is a show not to be missed!
All right here on Music Radio 77 WABC..
THE MOST POWERFUL,
MOST ICONIC,
MOST HISTORICAL RADIO STATION
IN THE NATION!
LISTEN:
10pm-Midnight ET
9pm-11 pm CT
7pm-9pm PT
STREAMING WORLDWIDE ON WABCMUSICRADIO.COM (https://wabcmusicradio.com/)! TO STREAM, JUST TAP THE LINK AND YOU'RE THERE!