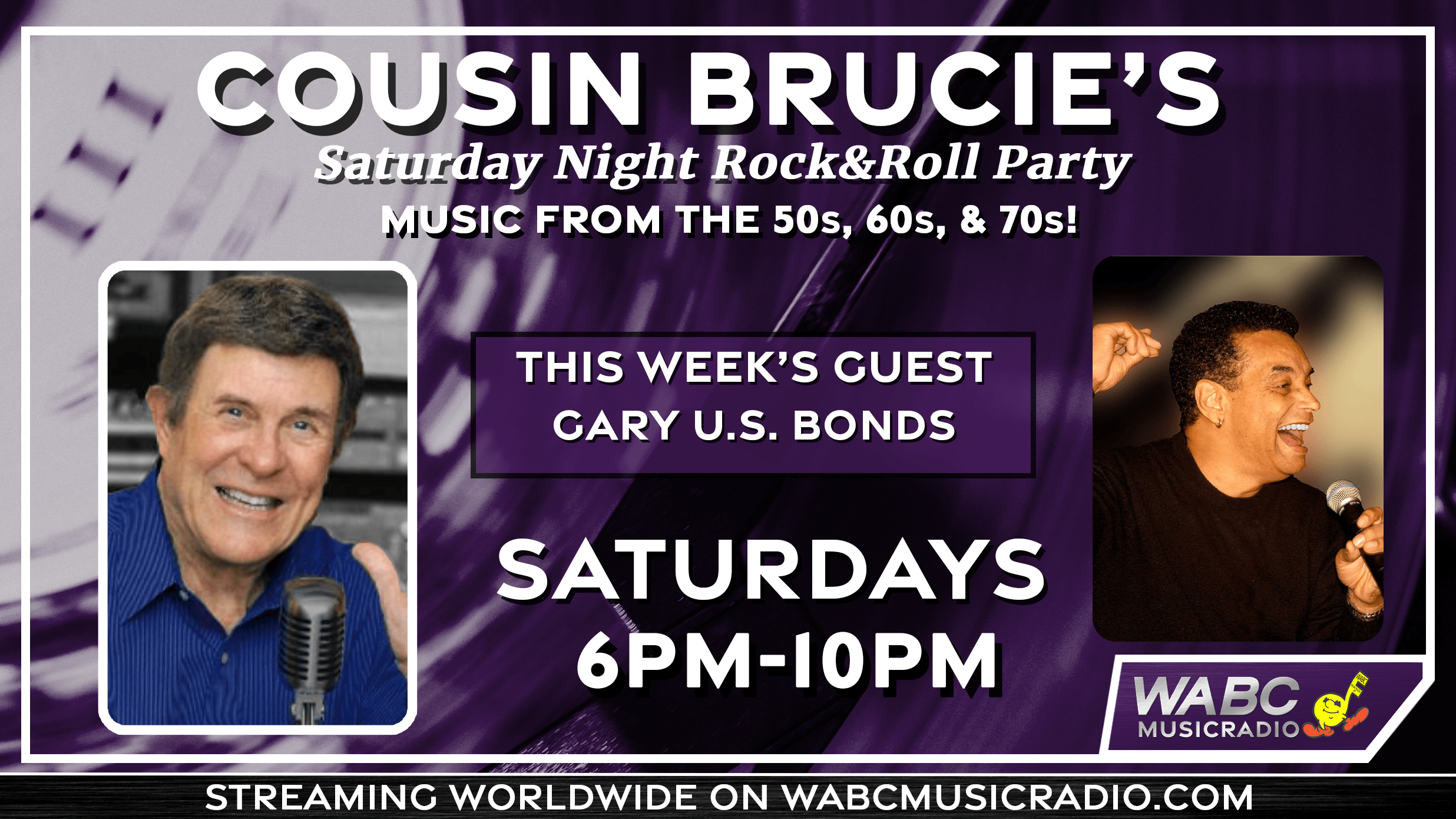 Hey Cousins!
GARY US BONDS will visit the Cuz this Saturday 7/29.
He grew up in Norfolk, Virginia where he began singing in church and with a group called The Turks. Gary Bonds signed with a local record label- they added the "U S" to his name, hoping that radio stations would think he was a public service announcement and he would get more Airplay.
It worked- he got the attention. "Quarter To Three" sold a million records (got him a Gold Disc), "School Is Out" and "Dear Lady Twist" each hit the charts.
In 1963 Gary headlined a tour of Europe that also featured an up and coming band, The Beatles. His million seller "Quarter To Three" appears on the Rock & Roll Hall of Fame's 500 Songs That Shaped Rock & Roll.
In the early '80's Gary met Bruce Springsteen and once again he took off like a musical rocket. He did two very successful albums with Bruce, Steven Van Zandt and the E Street Band.
Energy, Talent and one heck of a Fun Guy – Gary US Bonds with the Cuz this Saturday on MusicRadio WABC.
The best music from the 50s, 60s and 70s. I will take requests and dedications live on-air! The call-in number is 800-848-9222.
It'll be one to remember!
Listen on Saturday from 6pm-10pm! Don't turn the radio off after my show is over because the "Saturday Nights with Tony Orlando" show comes on right after from 10pm-midnight. It is going to be an amazing night!
Hope to see you there. CB