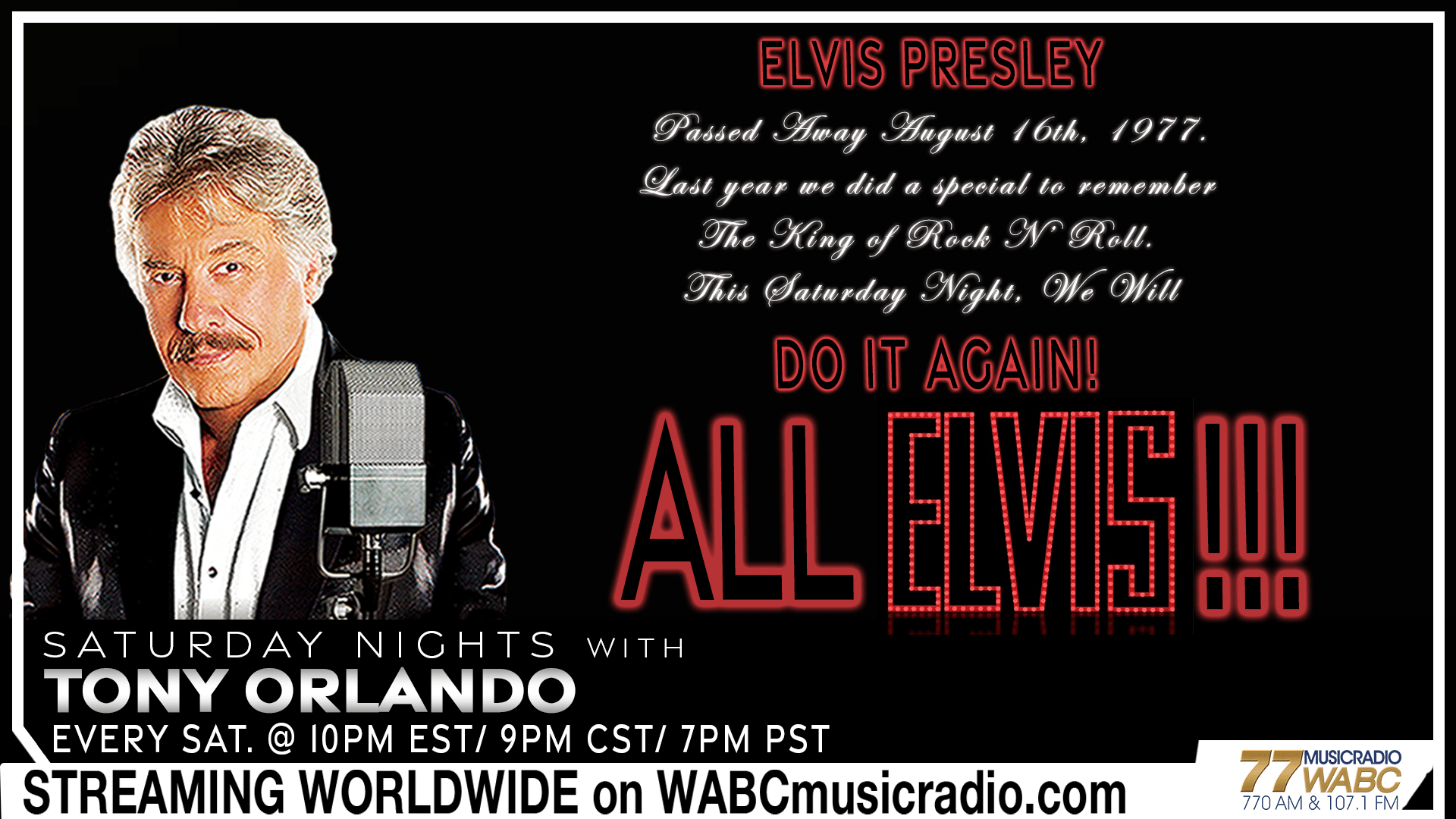 Hello everyone,
ELVIS PRESLEY passed away on August 16th, 1977.
Last year, we did a special to remember ELVIS, The King Of Rock and Roll, and this Saturday night… We will do it again! ALL ELVIS!!!!
This Saturday night, right here on Music Radio 77WABC!
Listen:
10 pm-Midnight ET
9pm-11pm ET
7pm-9pm PT
STREAMING WORLDWIDE ON WABCMUSICRADIO.COM! To stream, just tap the link and you're there!