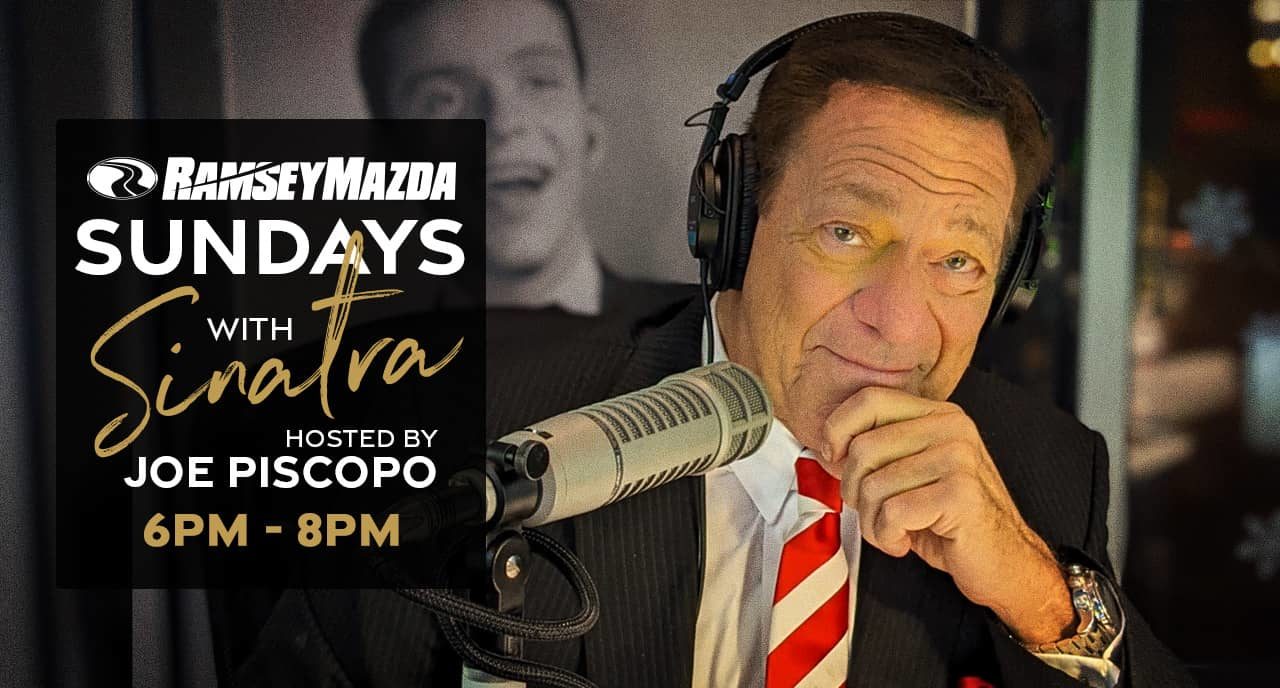 This week on Sundays With Sinatra we are focusing on Mr. Sinatra's early years with Tommy Dorsey.
The Tommy Dorsey Orchestra was the biggest and most popular Big Band in the 1930's and 1940's.
Mr. S. was the star attraction with the orchestra for two years before breaking out on his own.
Some of the landmark Frank Sinatra/Dorsey songs that were hits?
'I'll Never Smile Again', 'Stardust', 'East of the Sun' and 'Polka Dots and Moonbeams.'
Also in the Dorsey Band at the same time as Mr. S. was legendary drummer, Buddy Rich!
Also this week, we received a request for the esoteric but powerful LP, "The Reprise Musical Reparatory Theatre!
So we'll hear some gems from that 1963 album, featuring Mr. Sinatra and friends …
It's Sundays with Sinatra with your host, Joe Piscopo.
In New York, on Music Radio 77 WABC, Ramsey Mazda's Sundays With Sinatra.
Syndicated nationally and streaming worldwide on WabcRadio.com.
Live from New York.