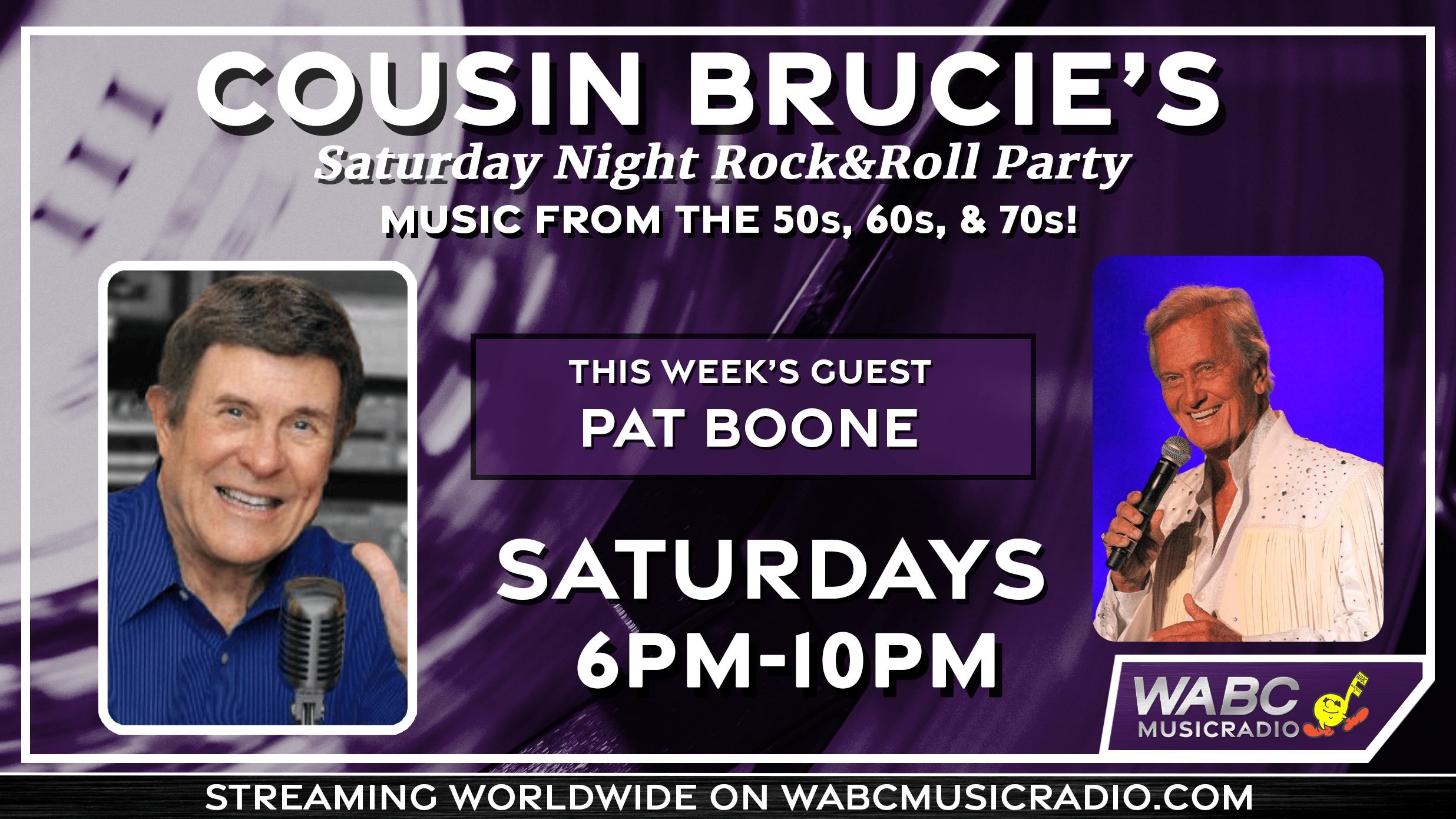 Hey Cousins!
In the late '50's there was ELVIS and right behind him was PAT BOONE. Pat was ranked at number 9 in Billboard's listing of the Top 100 – Top 40 Artists of 1955-1995.
He was so successful that he appeared for 220 consecutive weeks on the music charts with one or more songs every week. It seemed like Pat Boone was everywhere- constantly on the Radio, his own television show, "The Pat Boone Chevy Showroom"(ABC), -he was 23 years old. On the big screen – Pat starred in "Bernadine", "April Love", "Journey To The Center of the Earth" and his favorite:" Home In Indiana".
His recordings topped the charts. Pat had 25 Top 20 Hits. He covered many hit records – Here's a partial list- "Ain't That A Shame", "I Almost Lost My Mind", "Don't Forbid Me", "Tutti Fruiti", "Long Tall Sally', "Love Letters In The Sand", "April Love" and "Moody River". And let's not forget "Speedy Gonzales"(Featuring the legendary Mel Blank).
Pat returns to his country music roots with the release of his new double album "Country Jubilee"(9/8/23). Interesting side note – in 1955, Elvis was Pat's opening act at a show in Ohio. Today he continues to record, perform and speak as a motivational speaker.
Pat Boone is a fascinating person and highly successful artist. Join the Cuz and let's welcome him to MUSICRADIO WABC this Saturday 9/2/23.
-CB