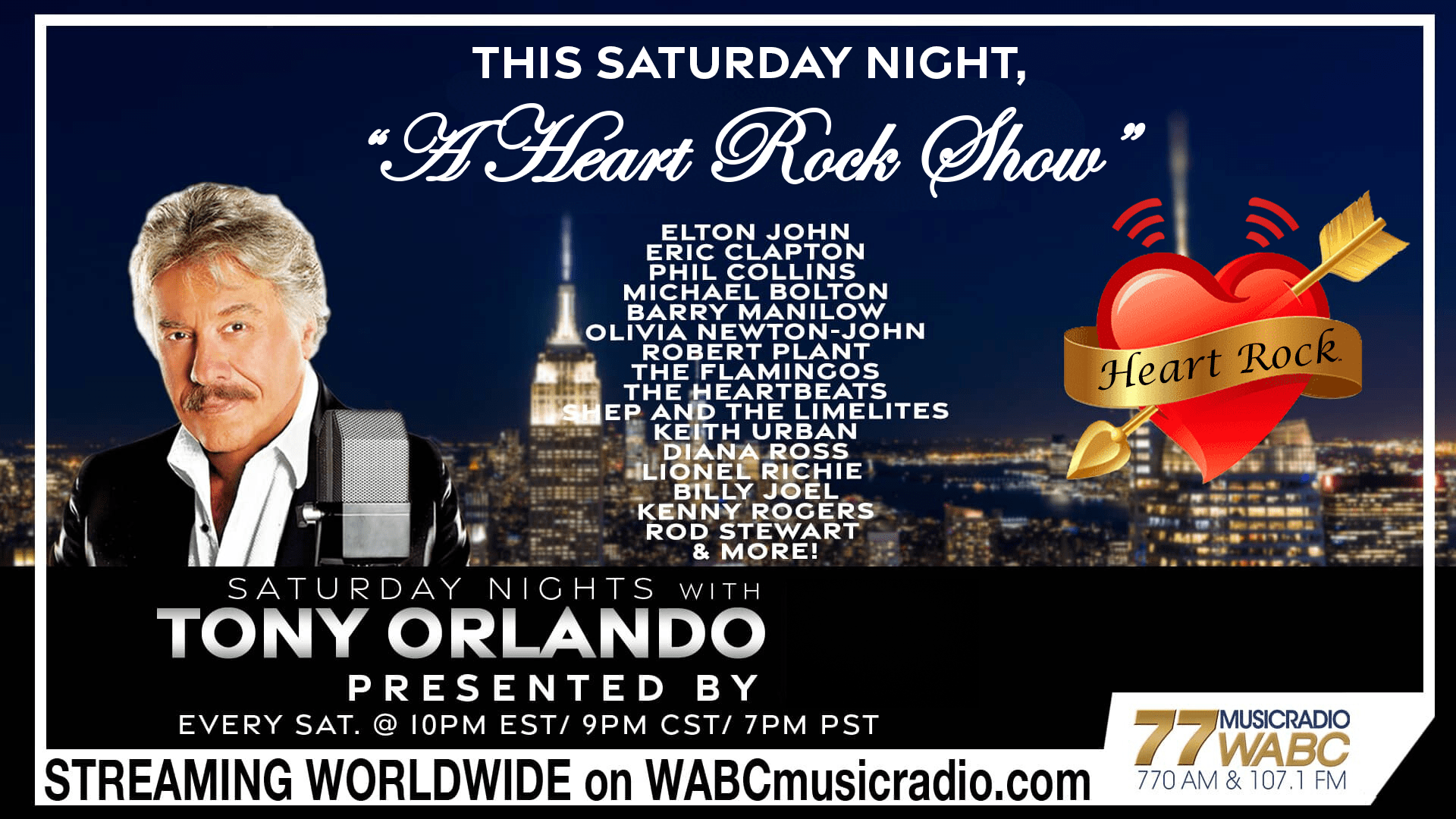 9-14-TONY-ORLANDO-ARTICLE-8
Hello everybody!
You know that some of the greatest hard rockers of all time also have touched our hearts…just to name a few of these, what I now call "Heart Rockers"!!! They are ROBERT PLANT of LED ZEPPELIN, who sang so beautifully and rocked our hearts with his performance of "Sea Of Love", with his band THE HONEYDRIPPERS. and how about SIR ELTON JOHN'S "Your Song", rocking softly for you…to the rock hearted soulful voice of MICHAEL BOLTON "Who, can't live another day without you"… to the love songs written and sung by the soulful LIONEL RICHIE!
Yes, a night for "Endless Lovers" to "Penny Lovers" or those of you yearning for "One More Night" with the heart stopping voice of PHIL COLLINS! That's what we'll be aiming to do is to have your heart rocked gently, slowly, and softly with some of the greatest heartfelt "Heart Rock" songs ever written ,sung, and recorded!! Oh yeah …it will be one more beautiful night of "Heart Rock" music!!!!
Right here on the most powerful, the most iconic, the most historical Radio Station in the Nation!
That's right…Music Radio 77 WABC!
Listen Every Saturday night:
10pm-Midnight ET
9pm-11pm CT
7pm-9pm PT
STREAMING WORLDWIDE ON WABCMUSICRADIO.com! To stream, just tap the link above and you are there!