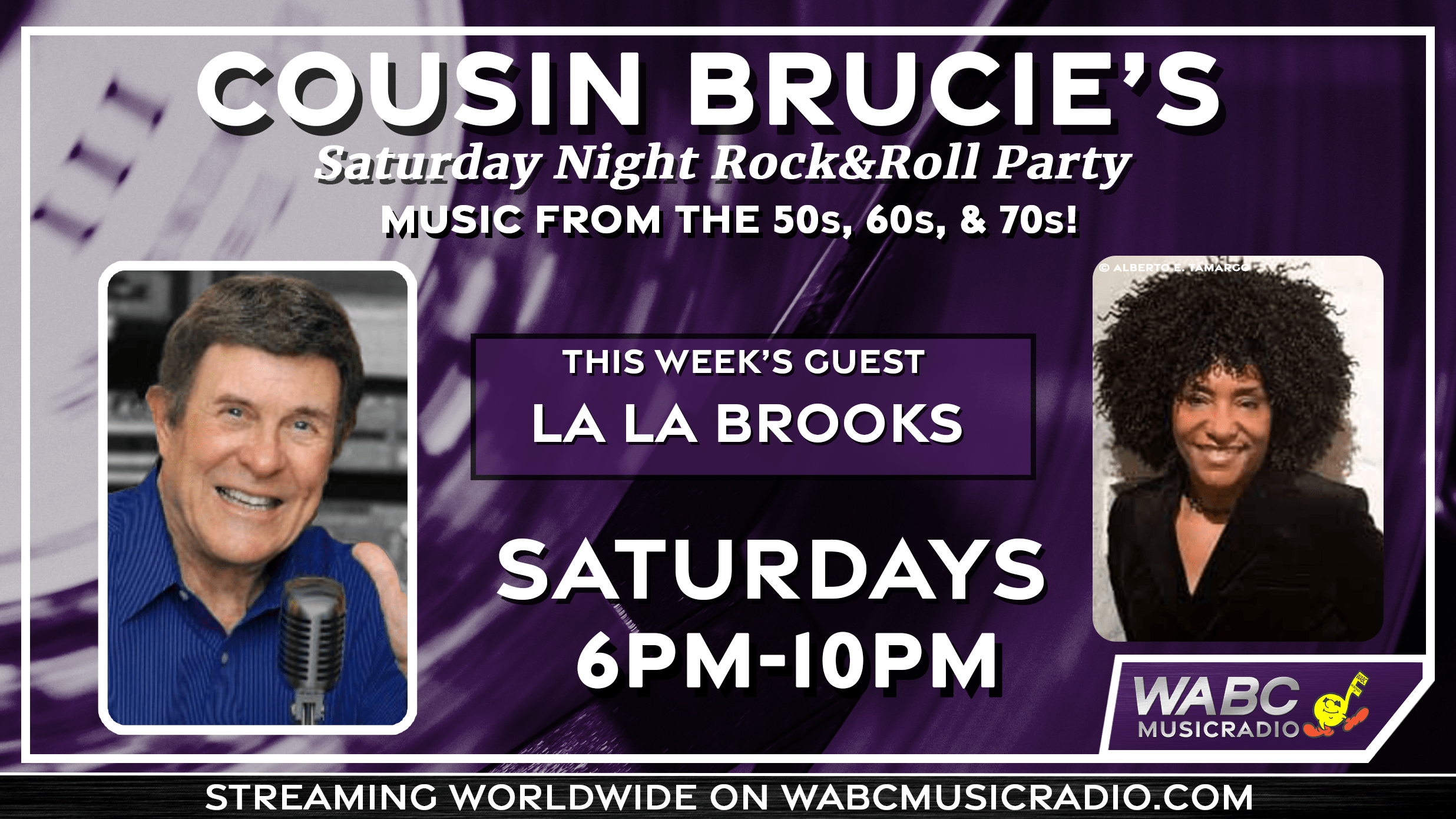 11-8-cousin-article
Hey Cousins!
La La Brooks was the second – lead singer of the girl group – The Crystals. This dynamic performer sang lead on the Crystals hits "Then He Kissed Me" and "Da Doo Ron Ron".
La La was the second youngest of 11 children. She started singing gospel music in her church – she was 7 years old. and joined her siblings in a gospel group called "Little Gospel Tears".
They performed in Brooklyn churches. She was singing in a school event (PS 73) and was discovered by Dee Dee Kenniebrew – who wisely asked her to join the Crystals. She accepted and several Gold records followed.
In 1968 La La appeared in the original Broadway production of "Hair" and later appeared in Broadway's "Two Gentlemen of Verona". She toured and recorded with The Neville Brothers, Bobby Womack and Issac Hayes.
La La appears in concerts nationally and is amazing and unstoppable.
Join me in welcoming this delightful artist – La La Brooks to MUSICRadio WABC