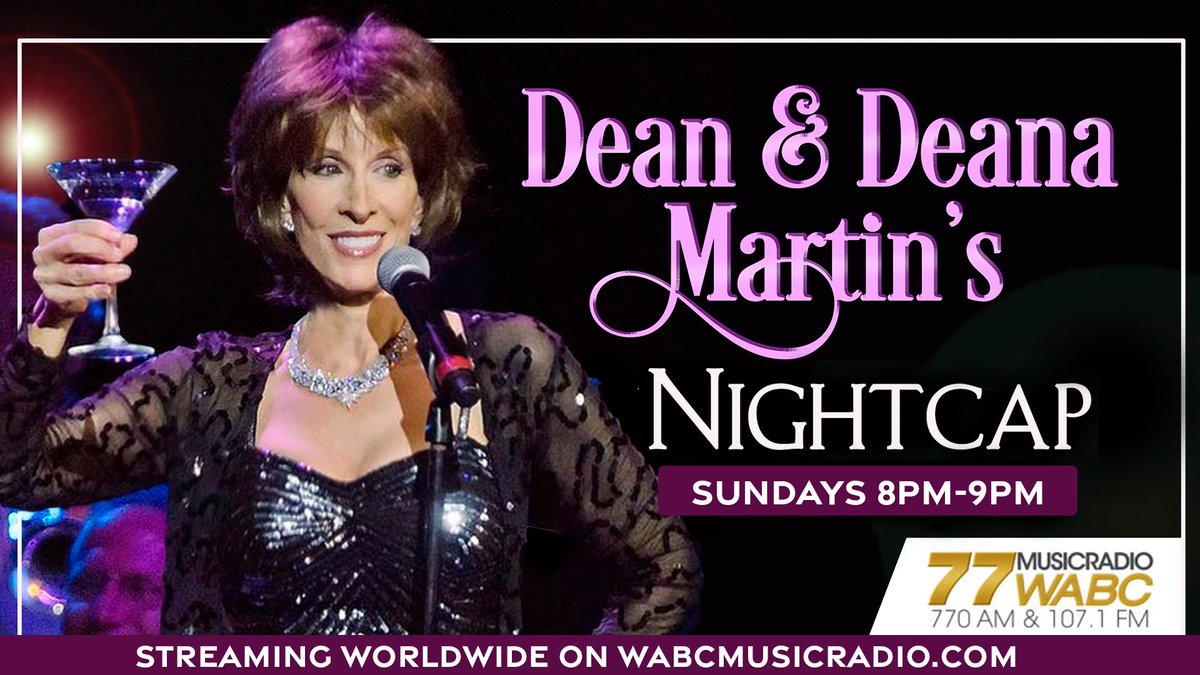 Deana Martin, daughter of legendary singer and entertainer Dean Martin, will take us on a journey back in time with the classic hits of the unmistakable era from Dean Martin and the Rat Pack. The show will feature incredible music, along with live listener interactions via mail, email, call-ins and social media.
Deana Martin is an American singer and actress, who made her television debut in 1966.  She has since become a critically-acclaimed artist and has regularly appeared on local and national news broadcasts. She is the former-host of The Deana Martin Show, a TV variety-comedy series that ran for four seasons.
Dean and Deana Martin's Nightcap airs Sunday evenings, beginning at 8 p.m.